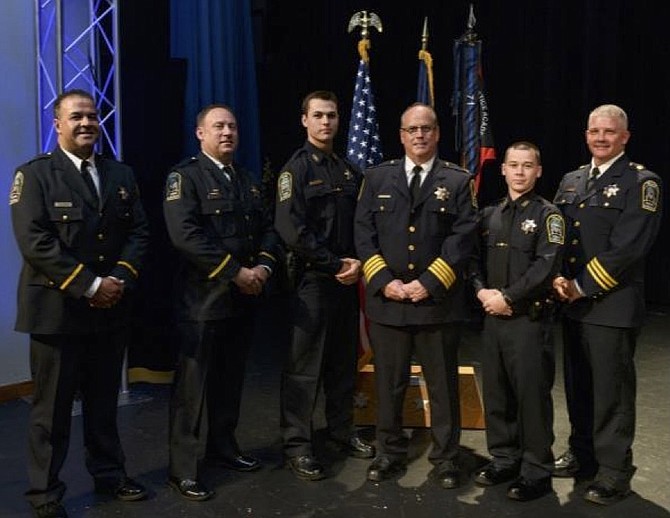 On Aug. 30, Officer Ryan Colligan and Officer John Nesbitt graduated from the 71st Session of the Fairfax County Criminal Justice Academy. The graduation ceremony was held at the Centreville Baptist Church. Their graduation marks the culmination of a six-months training session in which newly hired police recruits receive training in all aspects of police procedures.
The six-month basic recruit session is a non-residential training program consisting of more than 920 hours of instruction. The curriculum includes, but is not limited to, 320 hours of academic studies, 94 hours of firearms training, 84 hours of emergency vehicle operation, 110 hours of physical training and 130 hours of defensive tactics training.
The Fairfax County Criminal Justice Academy is located in Chantilly and is responsible for the training of new and veteran officers from the Town of Vienna, the Town of Herndon, the Fairfax County Police and Sheriff's Office, as well as the Fairfax County Fire and Rescue Department's Fire Marshals. In order to attend the Academy and become a police officer, candidates must go through a rigorous application process which includes written testing, a thorough background check, medical examination, polygraph test, and various interviews. On average, only 2 percent of the people that apply to be a police officer make it through the hiring process and are invited to attend the basic recruit training session. The Town of Vienna Police Department has a full-time instructor on staff at the training facility.