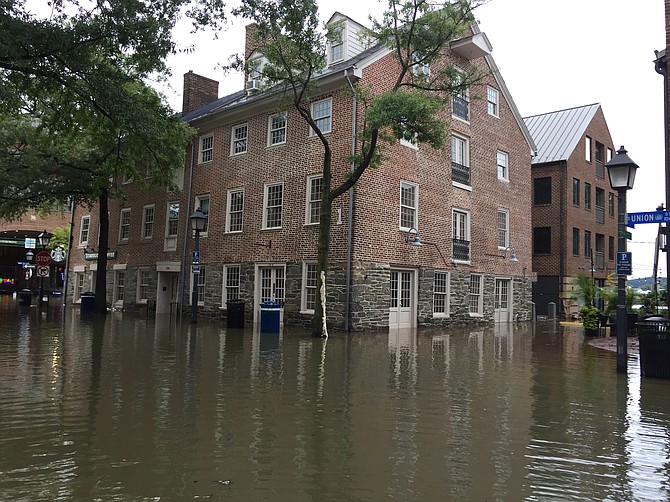 "Preparation is key to everyone's safety." —Mayor Allison Silberberg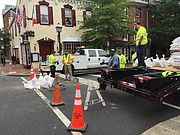 The City Council ratified an Emergency Declaration Sept 11 in anticipation of the arrival of Hurricane Florence on the East Coast of the U.S. Gov. Ralph Northam issued a State of Emergency for the Commonwealth over the weekend, joining Maryland, the District of Columbia and North and South Carolina in bracing for the impact of what could potentially be one of the worst storms in history to make landfall in this region.
"Preparation is key to everyone's safety," said Mayor Allison Silberberg in a written statement. "The emergency declaration will make our eligibility for FEMA reimbursement start earlier."
As of Wednesday morning, Florence was expected to make landfall as a Category 4 hurricane late Thursday into early Friday on the coast of North Carolina. Mandatory evacuations are in place for more than 1.5 million residents, including those in low-lying areas of Hampton Roads, Norfolk and Virginia Beach.
Alexandria city officials are preparing for several days of heavy rains and flash flooding due to storm surges.
"It cannot be emphasized enough how important it is to have a plan of action in case any type of disaster strikes," Silberberg said. "Residents should be prepared to hunker down at home for several days."
Hurricane preparedness plans should include the following:
Ensure you have non-perishable food, bottled water and medications for each person in your home for seven days. Don't forget the needs of any pets.
Have a working flashlight and radio with extra batteries.
Be ready for power, utility and phone service outages. Keep your mobile phones and back up batteries charged.
Refill your gas tank and stock your vehicle with emergency supplies and a change of clothes.
Bring patio furniture and garbage cans inside; they could become dangerous in high winds.
Have enough cash on hand to last seven days.
Be aware of quickly moving water and flooded roads. Do not drive around barricades or through high water. Remember: "Turn around, don't drown."
Know how you'll communicate with family members and neighbors. You can call, text, email or use social media. During disasters, try to text instead of calling because phone lines are often overloaded.
Avoid wading in flood water, which may contain dangerous debris. Underground or downed power lines can also electrically charge the water.
Be sure to document any property damage with photographs and contact your insurance company for assistance.
Remember to check on neighbors who may need assistance, especially residents who are older or live alone.
If you lose power, contact Dominion by calling 866-366-4357 or visiting www.dominionenergy.com/outage-center/report-and-check-outages.
For an emergency related to Washington Gas, call 703-750-1400
Call 911 if you experience an emergency.
For more information, visit www.ready.gov/hurricanes.