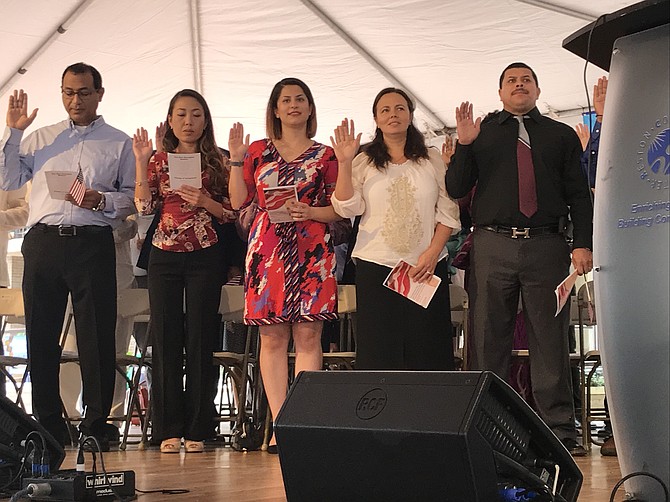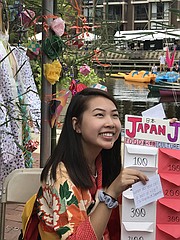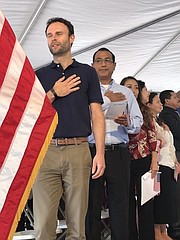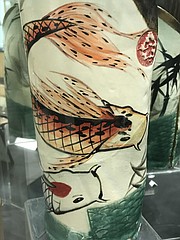 While the 2018 Reston Multicultural Festival offered arts, crafts, exhibitions, games, food, and live entertainment from around the world, perhaps one of the most critical and life-changing events unfolded on the World Stage at Lake Anne.
Terri Booth, Supervisor Immigration Services, USCIS presented candidates for United States Citizenship and Kimberly Zanotti, Washington Field Office Director, USCIS administered the Oath of Allegiance.
The Naturalization Ceremony was an honor and privilege to attend, said Caren Anton, Hunters Woods/Dogwood District Director on the Reston Association Board, during remarks at the ceremony. "[It is] an event that makes our own celebration of diversity especially meaningful."
Anton explained that more people immigrate to the United States than any other place in the world and for many individuals, if given the opportunity, there is nothing more special than becoming a citizen of the United States of America. "Today we have the honor of witnessing the culmination of that process," said Anton.