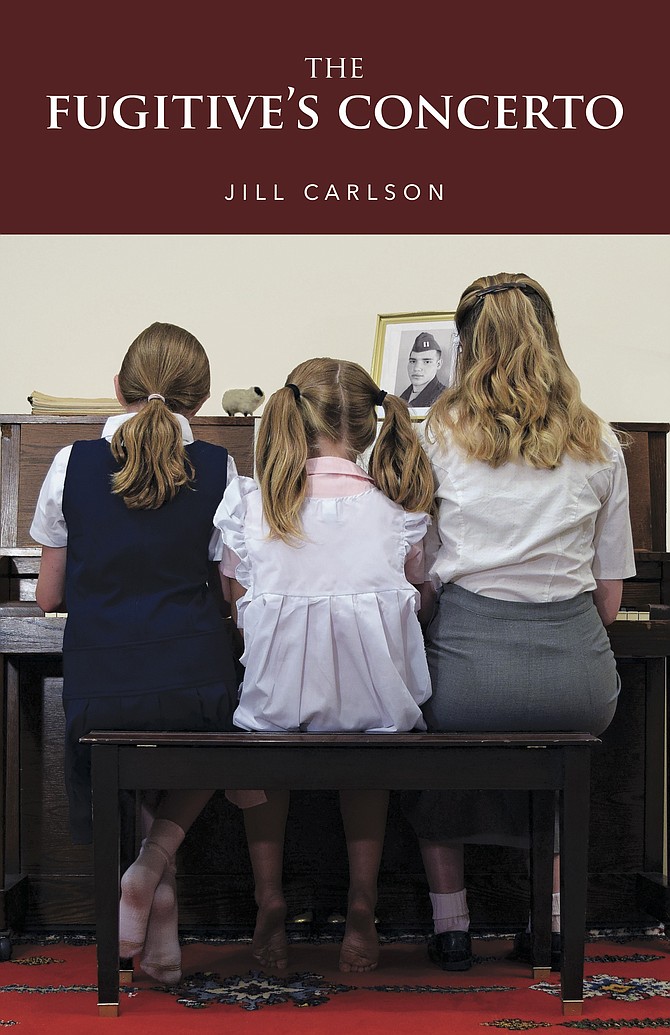 Similar to many other small American towns in the spring of 1945, the small suburban town of Farnsworth is feeling the ever present effects of World War II from ration coupons to the loss of family and friends fighting overseas. However, for three young sisters and their young neighbor, the dangers and mysteries of war come to their own backyards.
Author Jill Carlson's second novel "The Fugitive's Concerto" combines the historical aspects of World War II with the magic of music and childhood curiosity.
Set in her childhood community in Arlington, "The Fugitive's Concerto," centers around the journey of three musically inclined sisters and their young neighbor as they try to discover more about the mysterious neighbor, the "Bottle Man," and why the War Department is suddenly on his trail.
Her inspiration for one of the novel's main characters, the "Bottle Man" came from a childhood memory.
"…I remembered an elusive guy from my childhood. He was always roaming through our neighborhood, picking up bottles. And because I have lived and breathed music from the time I learned to talk, it was a natural to give this man some extraordinary abilities," she said.
Carlson spent seven years developing the novel. After writing "What Are Your Kids Reading?", she longed to write a novel with "all the things and people" she found missing in most Young Adult books.
She hopes readers will gain a "deep satisfaction in the power of love and forgiveness through the template of music — and in the untapped glory of a child's experience with that music" after reading the book.
At 2 years old, Carlson moved to Arlington with her family. So, it is not surprising that Arlington plays a central role in each of the characters' lives.
Some Arlington landmarks readers will recognize include: the Glebe Theater, Arlington Hospital, John Marshall School, and Old Dominion Drive in Rosslyn.
"During the war and for several years afterward, Arlington grew like bamboo. Washington D.C. and its suburbs was the hub of the universe for the war effort here at home," she said.
Writing the novel also brought back many fond memories from her adolescence including her time in the Washington-Lee High School's choir.
"And if I could, I'd love to sing for just a few more minutes with the Washington-Lee High School Choir," she said.
Carlson began her professional career as a high school English teacher (full time and as a substitute). Later on, she and her husband co-wrote for the Landowner Newsletter via a contract with the Professional Farmers of America.
In addition, she was a proofreader for a medical newsletter and did some editing jobs for her agricultural colleagues. She has published over 100 articles and wrote "What Are Your Kids Reading?" and "Run Baby Jake."
Readers can pick up their own copy of "The Fugitive's Concerto" at any local bookseller as well as through Amazon and Barnes & Noble.