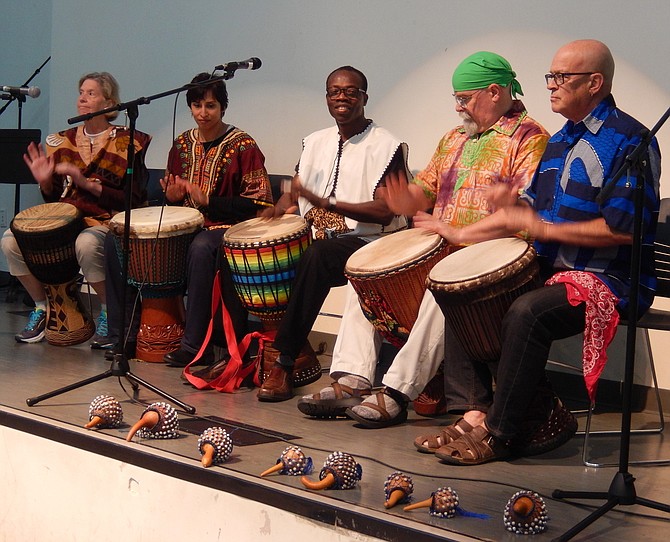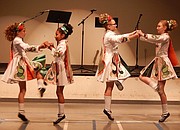 Area residents will be able to travel the world without leaving town when they attend the ninth annual Centreville International Showcase. It's slated for Saturday, April 13, from 5:30-9 p.m., in the lobby and gym of the Korean Central Presbyterian Church, 15451 Lee Highway in Centreville.
The festivities will include food, music and dance from around the globe, so attendees may celebrate the cultures that make this diverse area so special. There's no admission fee to this family-friendly event. To order dinner tickets or reserve a table for family and friends, go to http://centrevilleimmigrationforum.org/cif-events/showcase/.
This annual event is put on by the Centreville Immigration Forum (CIF), which has operated the Centreville Labor Resource Center (CLRC) since 2011. It enables temporary employees to meet employers, learn trade skills and English and make connections with the community.

The CIF also advocates for fair wages for all through its Commission for Labor Justice. In addition, it educates the community about policy action via the Forum for Immigration Strategy. And proceeds from the Showcase support the labor center and the CIF's continuing work.
"Living, shopping and dining out in Centreville is a true international experience," said event chair Alice Foltz, CIF president. "The Showcase reflects the amazing opportunities we have to share our lives and traditions with our neighbors, while enjoying a beautiful evening. The CIF presents the Showcase each spring as part of our mission to celebrate the cultural diversity of our area. And this event is a cruise around the world – without leaving home."
THE GROUPS PERFORMING that evening represent several countries that Northern Virginia residents come from, including Ireland, Africa, Korea and Nepal. Accordingly, some of the many entertainers will be the McNeill-James School of Irish Dance, Kofi and Friends African Drumming, Washington Senior Korean Harmonica Players, Korean Women Autoharp Ensemble, and Nepalese Dancers.
Attendees may come and dance an Irish jig, join in call-and-response with a Ghanaian drummer or relax to the charm of Korean harmonicas. In addition, said Foltz, "At this year's showcase, there will also be a demonstration of traditional, Mayan weaving and embroidery. The 2,000-year-old art is seldom seen in the U.S., so this is a very special opportunity."

The festive and informal event begins with a special opening ceremony at 5:30 p.m. and will feature a colorful parade of flags through the church lobby and into the gym, where the food and entertainment will be. The fun also includes cultural displays, a 50/50 raffle and a silent auction. Photography services will be provided by local photographer Lona Saccomando.
DINNER will be served from 6-8 p.m., with a wide variety of authentic, international food provided by local restaurants including Chicken Latino, Two Amigos, Ciao Osteria, Cuna del Sol and Bravo. Early-bird dinner pricing of $15 is available through April 8. After that, regular-priced dinner tickets for adults will be $18. Children's dinner tickets are $5.
Businesses such as Sandy Spring Bank, BB&T Bank, Giant, Target and Walmart are lending their support. And volunteers from Starbucks, the Girl Scouts and local schools will be on hand to help during the event.
However, there are still opportunities for local restaurants, businesses, faith communities and organizations to contribute to the Showcase and support CIF's mission by donating food for the event or items for the silent auction.
Email showcasevolunteer@thecifva.org for more information about volunteering for the Showcase. For further information about the Showcase, itself, or to contribute in any way, email showcase@thecifva.org.
---
The CLRC is at 5944 Centreville Crest Lane in Centreville. To hire workers or for more information, call 703-543-6272, daily from 7 a.m.-noon, or go to http://centrevilleimmigrationforum.org/centreville-labor-resources-center/hire-with-us/.