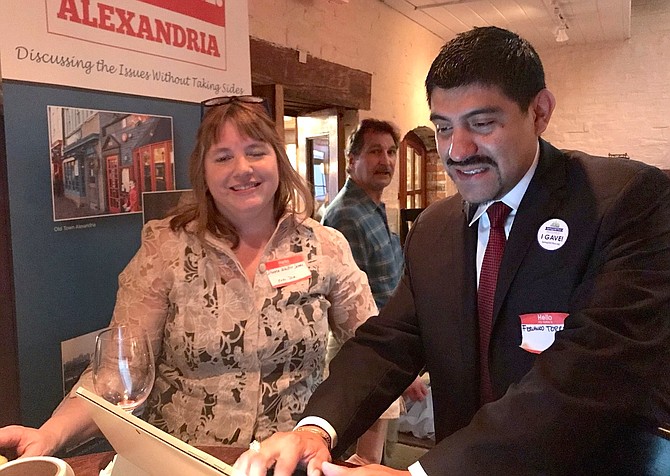 At the stroke of midnight April 10, Spring2ACTon formally kicked off as more than 150 local nonprofits began fundraising efforts in the city's annual 24-hour online giving campaign.
Hosted by ACT for Alexandria, Spring2ACTion connects donors to grassroots charitable causes. The virtual fundraising effort offers local nonprofits the opportunity to raise thousands of dollars through direct donations as well as prizes and incentives for leaders in various categories throughout the day.
Last year, 9,438 donors raised $1,812,851 for 156 nonprofits serving Alexandria. ACT has set a goal of raising $2 million in this year's campaign.
According to the Spring2ACTion website, its primary goals are to grow philanthropy, revenue and supporters and to educate the community on the impact of Alexandria's nonprofit organizations.
New this year was a two-week period of early giving, which began March 27. Several organizations hosted events to encourage early donations, with more than $500,000 being raised in the first few hours of the official kick-off. Full results of the 2019 Spring2ACTion campaign were not available at press time, but are available at www.Spring2ACTion.org.