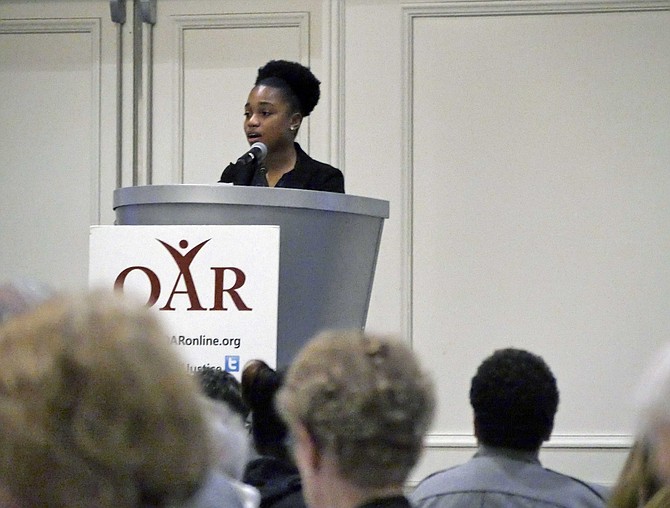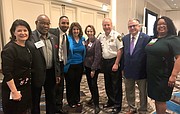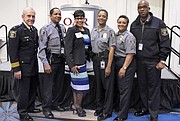 Hundreds of attendees turned out as Offender Aid and Restoration of Arlington, Falls Church and Alexandria held its 11th annual Second Chance Fundraising Breakfast April 9 at the Crystal Gateway Marriott. The event featured the journeys of reentry into the community by several formerly incarcerated clients.
OAR assisted 2,014 participants in their program in 2018, including 635 men and women who received reentry assistance, both pre- and post-release, and 1,432 men, women, boys and girls who were enrolled in the Community Service program, which is an alternative form of sentencing.
In addition, this was the third year of a new Intensive Reentry Program, which focuses on individuals still in incarceration to provide classes in essential life skills as well as case management and employment coaching. Individuals in this program have a recidivism rate of 14 percent compared to 54 percent for a comparable population nationally.
See www.oaronline.org.