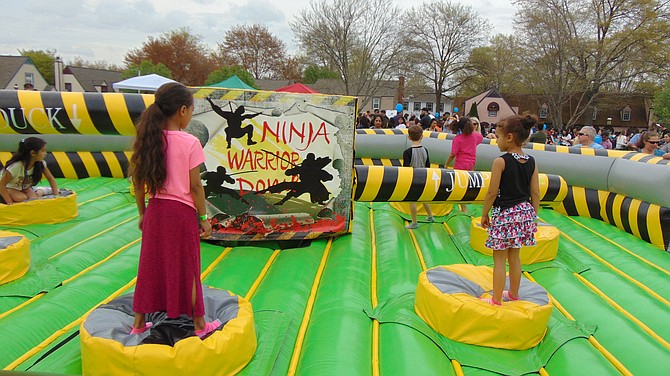 For the 35th year, Adeler Jewelers held its annual Easter Egg Hunt on Sunday, April 14, 2019, at the Great Falls Village Centre in Great Falls.
The place was packed with 500-800 enthusiastic children and their families, and the event featured 9,000 eggs, of which 900 contained chocolate and gems – such as amethyst, citrine, garnets, pearls, and opals. Guests paid $10 to attend, with proceeds benefiting the Great Falls Optimist Club. There was also a spring festival on the Green with inflatable rides, games, food, and, of course, the Easter Bunny.
According to Jorge Adeler of Adeler Jewelers: "This is intended to open up human interaction. We have entertained probably 20,000 children over the years. It's a lot of work, but it's amazingly rewarding when in a minute and a half, if you time it from the moment the kids run until the moment you don't see an egg in the field – It takes two months of work, hundreds of hours, and it's all gone in a minute and a half. It's an incredible event," he said.
Added Wendy Adeler Hall, Vice President of Business Development at Adeler Jewelers: "We've been here in Great Falls since 1980. And we have been doing this festival for 35 years. We partnered with the Great Falls Optimist Club for over 20 years now and 100 percent of the proceeds benefits them. Through the course of 35 years, the community has been incredibly involved. We had 25 community sponsors this year. It's become a full community event that's supported by the community."