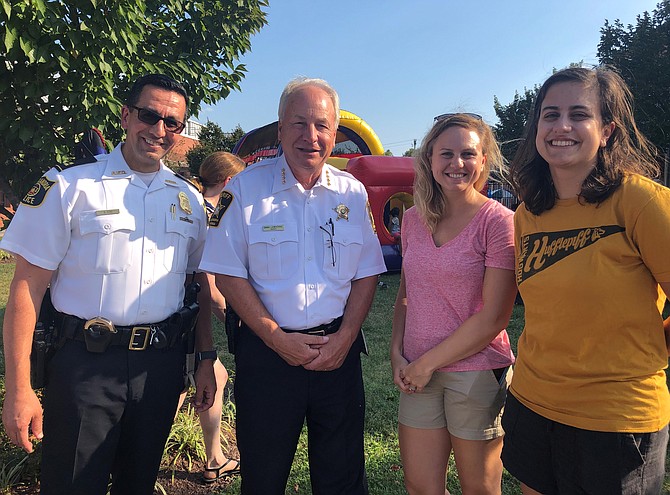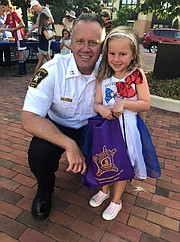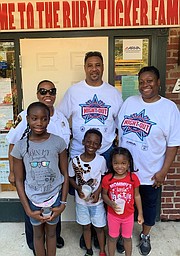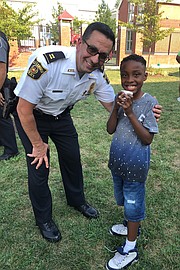 Neighborhoods across the city showed their community spirit August 6 with celebrations featuring cookouts, block parties and games as part of the nationwide National Night Out law enforcement-community partnership campaign.
"This is our second year participating in National Night Out," said Joanne Bump, treasurer of the Potomac Yard Civic Association. "We have games and things for the kids, like a balloon artist and face painter, and were fortunate to have the Washington Nationals donate two game tickets that we will be raffling off at the end of the night."
Now in its 35th year, more than 30 Alexandria neighborhoods participated in National Night Out, which is sponsored by the National Association of Town Watch. Members of the Alexandria Police Department, Fire Department, Sheriff's Office and other public safety personnel toured neighborhoods, staged special demonstrations and met with residents as part of the effort to strengthen the relationship between law enforcement and communities across the city.
"I want to grow up to be a police officer," said 8-year-old Antoine, who asked a flurry of questions of APD Capt. Shahram Fard at the Charles Houston Rec Center event.
Held each year on the first Tuesday in August, National Night Out gives residents the opportunity to get to know their local law enforcement personnel as well as build community spirit.
"We're still a young organization," said Bump of PYCA, who held their event at a park on Main Line Blvd. "This is a great way to get to know your neighbors."
More like this story