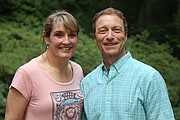 Community of Friendly and Open People: Chuck Pruitt, 20 years in Mclean, director, and co-founder McLean Youth Volleyball:
"My wife and I have lived in McLean for almost 20 years. Both of our children were raised in McLean and now they have moved on to college.
We have always found McLean to be a welcoming place. What we liked the most is its proximity to the D.C. as well as to the major travel arteries. You can go on the Beltway up North or South, you can go on the toll road, East-West, you can get on the metro, go into the city very easily. Restaurants and other things make it a nice area to explore and discover all the good things that are gastronomically available.
What we love the most is a good strong local community full of friendly and open people. I have been involved with youth activities for probably a dozen years. Most of that time I have been running McLean Youth Volleyball. This spring more than 170 coaches volunteered their time to the teams. Being really busy with high-pressure jobs, they are willing to carve out the time to work with the kids. Not just their child but coach a team with other children. These amazing people keep the whole thing running. It's very refreshing to see people who are eager to get involved."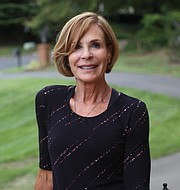 Small Town with International Flavor: Margie Weiss, almost 20 years in McLean, personal trainer, owner and director of Body By Weiss, mother of Olympic figure skater Michael Weiss:
"We moved to McLean when Michael was an international competitor and then a professional skater. He was traveling a lot. Our first home in McLean was two blocks off of Route 7 right at the Toll road. We could pick him up at Dulles airport even in the middle of the night. It was perfect.
After finishing his sports career Michael started a home construction business. He has always known how to build because his dad and I built our first two homes by hand. We didn't have any money then. Michael helped us. I like the variety of houses there. In terms of how much they cost, they look differently: modern, old fashion, colonial…
As a former gymnast and mother of a figure skater, I'm happy to see how well sports and recreation facilities are developed in McLean. While I was working as a personal trainer, I met a lot of neat people. I ended up friends with a lot of them. I've known some of them for 15 years.
I like the people in our area. We are so international here. I think it is good for the kids because when they grow up, they see different cultures."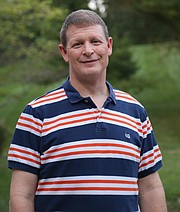 A Home of Top-rated Schools: Dan Simmon, 30 years in the area (4 years in McLean), finance professional: "My daughter graduated from Mclean High School this year. McLean is known for its top-rated schools. Personally, I like a very active community here. Whatever my interests are, I can find somebody else who wants to do the same. Now I am taking Spanish classes. I've met some friends who are trying to learn Spanish. Now we get together and have a good time because those classes are great. They are usually in the evening when I'm not working. In McLean I can learn, I can pick up everything. I can take cooking classes. I can bike easily because a bike path is in a mile and a half from my home."