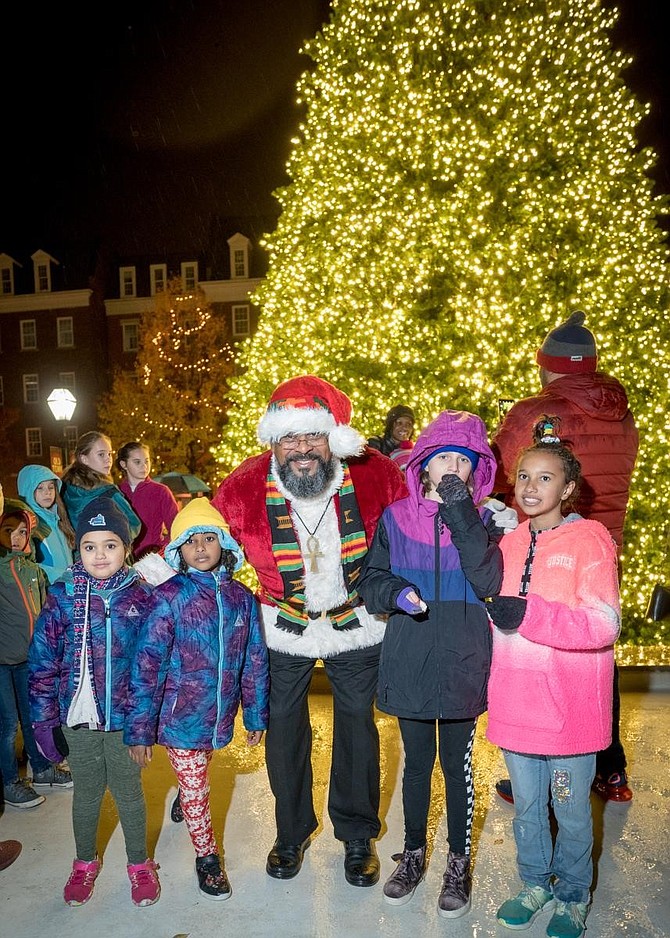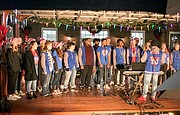 Santa made an early visit to Market Square Nov. 23 to kick off the festivities for the city's annual Tree Lighting Ceremony.
The drizzly skies didn't dampen the spirits of the crowd as Santa was joined by Mayor Justin Wilson in lighting the tree in front of City Hall.
"A little rain has not kept the crowds away," Tweeted Wilson as he prepared to take the stage. "It's amazing to have the T.C. Titans Choir here to help us light the Market Square tree."
In addition to carols performed by the T.C. Williams High School Choir, the program featured a performance of "Santa's Spectacular" by the Metropolitan School of the Arts and a visit with Santa and Mrs. Claus.
The traditional kickoff to the holiday season took place a week earlier than usual due to the timing of the Thanksgiving holiday, giving residents and visitors alike more time to enjoy the holiday season in Old Town, named earlier this month by "O, the Oprah Magazine" as one of the 19 most magical Christmas towns and villages across the world.
Ranked number seven by the magazine, Alexandria bested several European towns and those closer to home, including Santa Claus, Indiana, and North Pole, Alaska.
As described by the magazine: "For a traditional American Christmas, head to Alexandria, Virginia, where the Old Town's streets and 18th-century row houses bustle with good cheer each December. Festive-seekers can find carolers, hand bell choirs, ample lights and decorations, while close by there's Mount Vernon, home to Aladdin, a Christmas camel, as well as a Colonial Christmas experience."