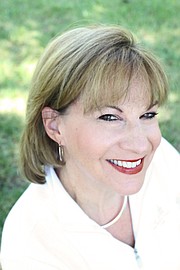 Amy Jo Southard, 63, wife of Thomas N. Southard for more than 40 years, died on January 23, 2019. She is preceded by her father John Paton Blake, mother E. Arloa Blake, her brother Scot Blake, and sister, Sue Mitchell. She is survived by her daughter, Casey B. Hutcherson, son-in-law, Kerry B. Hutcherson, her two grandsons, Emmitt F. and James Wrenn Hutcherson, all of which reside in Ashland, Va., as well as her brother, Tom Blake, of Yorktown, Va., and her sister, Lyn Schwartz, of Waterford, Mich.
Amy graduated from Ferguson High School and Virginia Commonwealth University where she studied interior design. She started her career as an interior designer and later got her builder's license. She lived with her husband and daughter in Alexandria for 30 years and helped hundreds of people to beautify their homes by designing kitchens and bathrooms.
After moving to the Northern Neck in 2009, she focused on a career in real estate with IsaBell K. Horsley Real Estate, Ltd. and loved working side by side with Neena Rodgers.
She was a devout Christian, and was a member of the Christian Science Society in Kilmarnock, Va. She lived an active lifestyle and enjoyed going to the YMCA to play pickleball with her friends. She also enjoyed kayaking, traveling, and spending time with her family and close friends.

People who knew her have described her as calm, patient, loving, determined, certain of what she wanted to do and how she was going to do it, and always active. One long time friend of Amy's wrote of her: "I loved Amy's confidence in who she was, to have embraced her religion and lived it in a time when most of us had put God on the backburner. Amy was such a beautiful soul and wonderful friend. She embraced everyone she met and helped everyone who needed it. Amy was the most welcoming person and she made friends wherever she went. She really embraced life and had such a talent." She will forever be in our hearts as a kind, wonderful, and beautiful soul.

To send your condolences, visit http://www.qeepr.com/profile/AmyJoSouthard/
In lieu of flowers, please be kind to each other and love one another unconditionally, help those in need, and know that God is Love. This is what Amy Jo would want.
"Finally, brethren, farewell. Be perfect, be of good comfort, be of one mind, live in peace; and the God of love and peace shall be with you." II Cor 13:11