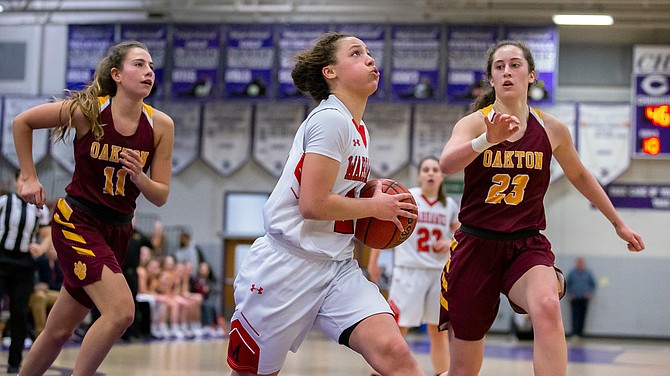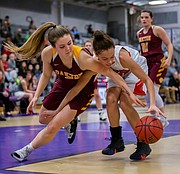 The Madison Warhawks (19-5) girls raced out to an early 16-0 advantage before the Oakton Cougars (18-7) were able to score midway through the 2nd quarter. Bit Madison would never trail throughout the game, winning the Concorde District Championship 54-44 on Feb. 15.
The number one seed Warhawks applied heavy pressure to the number two seeded Cougars for the majority of the first half establishing a 28-6 halftime advantage.
However, Oakton battled back and made a competitive game, pulling to within 48-38 with 2:19 to play in the 4th quarter. Oakton's Kate Vietmeyer who led Oakton with 13 points scored the majority from inside the paint but would foul out.
Hannah Kaloi scored 8 and Grace Meshanko added 9 points. Madison was led by Grace Arnolie with 17 points and Tedi Makrigiorgos added 16. The two combined for 3 three pointers. Both teams will advance to the region tournament which will begin later this week.