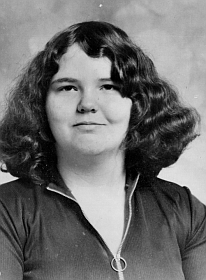 On Dec. 2, 1972, a group of young boys discovered a body in a field off North Kings Highway near what is now the Huntington Metro Station in a wooded area known as Fifer's Field.
The body was Karen Lee Spencer, a resident lived in the 2500 block of Belleview Avenue and attended Hayfield Secondary School. She was last seen alive on Nov. 29, 1972, police said, and a missing person's report was filed. An autopsy showed Karen died from repeated blunt force trauma to the upper body.
According to police, she would often play or hang out with many of the neighborhood children, including James "Jimmy" Edwards, who was 16 at the time of Karen's death. Edwards died in the 1990s. Karen and other neighborhood children often spent time in Fifer's Field and at the nearby Fairhaven 7-Eleven, a store that is still there though the staff has changed many times. According to Fairfax County Police Department spokesperson Lisa Connors, Edwards was a suspect.
Reportedly, the location where the body was found was a location where carnivals would set up, and it was reported that a carnival had just left this location in Huntington.
Questions arose from the information provided by the police. Since Hayfield Secondary had seventh through twelfth grade, Karen must have been a new 7th grader, that had only attended for a few months. A 12-year-old 7th grader hanging out with a 16-year-old, who most likely was in 10th grade? At Hayfield, 7th and 10th graders were on different sides of the school and did not interact with each other. Also, carnivals are summer activities, why was a carnival there in November? Even if it was there in October, that's not carnival season around here.
This case is just one of the department's cold cases, and there is a staff of four detectives working the cold case file at the county: Two for homicide cases and two for sex crimes, Connors said. There is no timeframe for when cases are considered "cold" cases, said Connors, and while the families involved do not exactly pressure the police to stay on the case, "families have a lot of interest," Connors said.
The non-profit group Crime Solvers becomes involved at one point, and acts as the information gathering point. According to the group's information, their efforts do work. Since the program began in October 1979, information received through Crime Solvers has led to the arrest of more than 1,917 criminals, including more than 200 fugitives. Tips received have resulted in the closure of thousands of crimes, which include murders, rapes, robberies and burglaries. More than $240,000 in cash awards have been paid out since Crime Solver's inception, their information stated.
How to Help
The Fairfax County Police Department's detectives are committed to solving the murder of Karen Lee Spencer and continue to pursue leads and examine evidence with newly emerged technology.
Anyone with information on Karen's death or who may have been an associate of Karen or James Edwards is asked to contact our Major Crimes Bureau at 703-246-7800.
Tips can also be submitted anonymously through Crime Solvers by visiting http://www.fairfa..., or calling 1-866-411-TIPS. They can also be sent in via text by texting "TIP187" plus a message to CRIMES (274637). Text STOP to 274637 to cancel, or HELP to 274637 for help. Message and data rates may apply. Anonymous tipsters are eligible for cash rewards of $100 to $1,000 if their information leads to an arrest or resolution of this case.