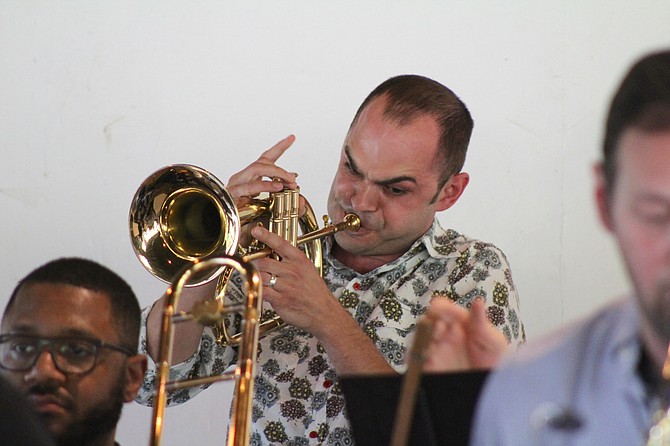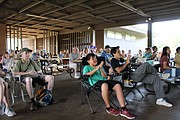 Every Sunday from June to August, Fort Hunt Park hosts a broad range of free concerts, starting at 7 p.m. On Sunday, July 14, The Hot Lanes Big Band performed classics by Frank Sinatra and other well-known jazz artists, as well as an original composition by bandleader Bobby Jasinski.
The Hot Lanes is a 16-piece jazz band that was formed by Bobby Jasinski to "promote jazz in the D.C. metropolitan area through festivals, concerts, educational masterclasses in the public school system and other appearances."
Musicians include Bobby Jasinski, Steve Lovecchio, Howard McCullers, Tom Andersen, Dan Hurlow, Jim Vedda, Rob Skanse, Paul Hamilton III, Kalrissian Cooper, Steve Shin, Joe Donegan, John Ehlers III, Arsen Sumbatyan, Dan Bocknek, Ben Rikhoff, and Sam Carolla.
More information on concerts at Fort Hunt Park can be found at https://www.nps.gov/gwmp/planyourvisit/forthuntconcerts.htm and information on The Hot Lanes can be found at http://www.bobbyjasinski.com/thehotlanes.