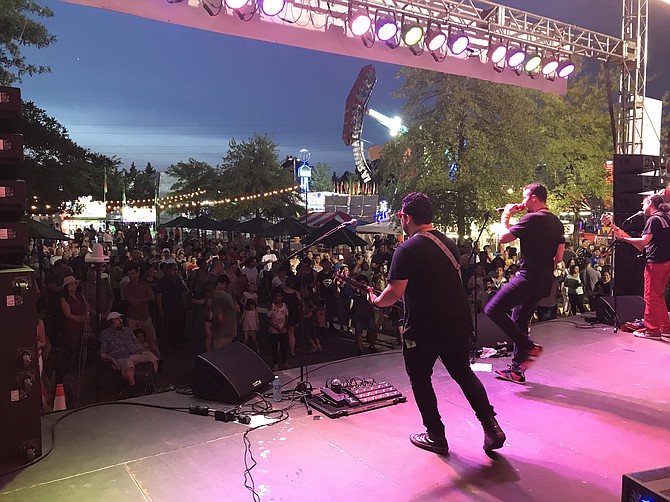 In 2019, the Herndon Festival moved to a new location, the Northwest Federal Credit Union (NWFCU) headquarters, 200 Spring Street, in the Town of Herndon. More than 62,000 people attended the four-day festival. At a Town of Herndon public hearing on July 9, Jeff Bentley, President and Chief Executive Officer of NWFCU, announced to the Mayor and Town Council the credit union's willingness to host the 2020 Herndon Festival at their Herndon campus. The town entered into an agreement with NWFCU in May 2018 to host the 2019 event with the opportunity for three additional years, and a separate sponsorship agreement recognizing NWFCU as the festival's title sponsor.
Bentley said, "We were so pleased with how well the 2019 festival transitioned to our campus that we're excited to host again in 2020 while the downtown area is under redevelopment. We hope this year's attendees enjoyed the festival at Northwest Federal and will join us next year."
The Herndon Festival was relocated as the Town of Herndon works with Comstock Partners to redevelop 4.675 acres of land in historic downtown. The redevelopment will provide a mix of retail, office and residential development, to include mixed-use/residential and commercial structures; an arts center; a jointly-funded public/private parking structure, and more.
The Herndon Festival will continue to present entertainment, a carnival, kids' activities, 10K/5K races, vendors, free admission, and free shuttle bus. The next year's festival will be held May 28-31, 2020. Follow all the 2020 details at www.herndonfestival.net.