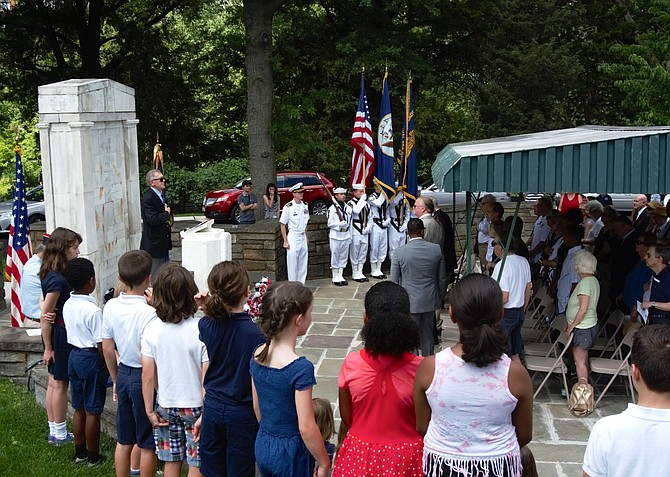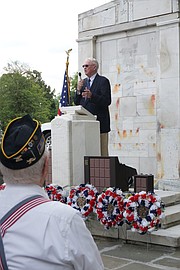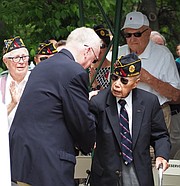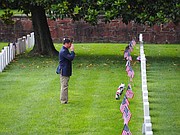 Captain Eugene "Red" McDaniel, a decorated Vietnam War veteran who spent six years in captivity as a POW at the infamous "Hanoi Hilton" prison, was the featured speaker May 27 at the Alexandria National Cemetery Memorial Day ceremony.
McDaniel, recently named a Living Legend of Alexandria, memorialized "the sacrifice of the hundreds of thousands of men and women who have paid the ultimate price for the freedoms that we enjoy today" in his remarks.
"It's a moving experience to be here in our nation's oldest National Cemetery," McDaniel said. McDaniel was shot down on May 19, 1967, while on his 81st mission in an A-6A Intruder aircraft. His bombadier-navigator, Lieutenant James Kelly Patterson, is still missing in action.
Following the ceremony, a reception was held at American Legion Post 24, where McDaniel met with other veterans and signed copies of his book, "Scars and Stripes."
"I had 2,118 days to think about the freedoms of this nation," McDaniel said. "We have the greatest country in the world and enjoy the greatest freedoms of any nation. But if we don't guard it carefully, it will slip away and we will lose it."