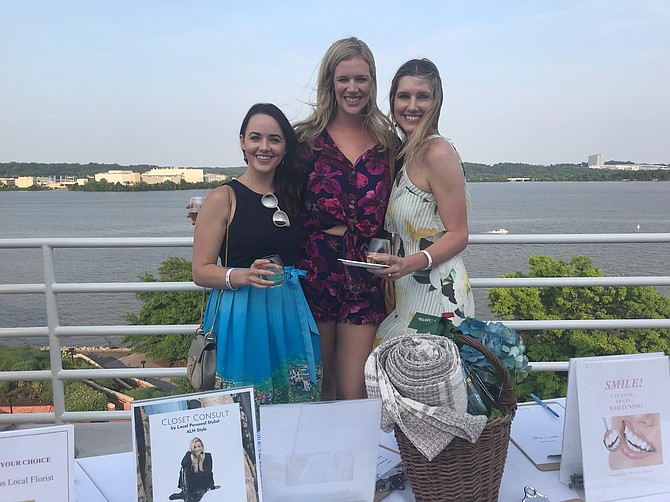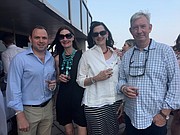 More than 300 people turned out for the Alexandria Seaport Foundation's annual Wine on the Water fundraising event June 1 at Canal Center Plaza.
Chuck Holt of Verdence Capital Advisors hosted the event on the 5th floor of the building overlooking the Potomac River and the Washington, D.C. skyline.
"With steel drums playing in the background, exceptional wines and charcuterie provided by UnWined, and fabulous live and silent auction items, the crowd was not in a hurry to leave such a spectacular venue," said ASF Executive Director Kathy Seifert.
Wine on the Water is held each spring to support the foundation's mission of providing life, educational and career skills to young people in need of a second chance. One of those apprentices, Chris A., spoke to the crowd about his experience at ASF.
"ASF has given me a second chance at life and taught me to believe in myself rather than live in fear," Chris said. "The old motto at ASF was 'Building Boats … Building Lives.' But they don't just build lives, they give life. The new motto is 'Futures. Handcrafted.' and because of ASF, I have the skills to craft a future I never thought possible."
Seifert encourages community members to learn more about the ASF mission.
"If you would like to become a part of the Seaport Foundation's community, take a walk down to the river, and pay a visit to that charming timber frame located between Founders Park and the Chart House," Seifert said. "You just might find yourself building a boat and changing a life."
See www.alexandriaseaport.org.