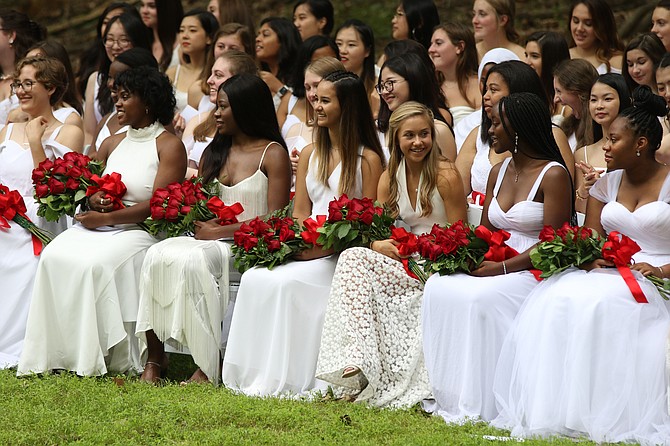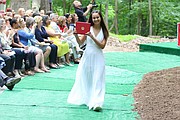 As has been tradition since Madeira first opened its campus, the graduation ceremony took place in Madeira's outdoor amphitheater, surrounded by the wooded areas and views of the Potomac.
Each of the 73 graduates (wearing long white gowns) carries 13 red roses in a time-honored tradition to honor the original 13 boarders at the school.
The student speaker for the Class of 2019 was Amani Hagmagid.
Avery Mocek and Monica Shen introduced the keynote speaker, Author Julia Reed '78.
Pilar Cabeza de Vaca, Head of School, gave her address.
Catherine Shraga '70 gave the final speech before the diplomas were conferred.
Madeira's Class of 2019 hails from eight different states and the District of Columbia and represent eight different countries. The flags of these eight countries were used as a backdrop to amphitheater for the graduation ceremony. They are: China, Iran, Nicaragua, Nigeria, Russia, South Africa, South Korea and the United States.