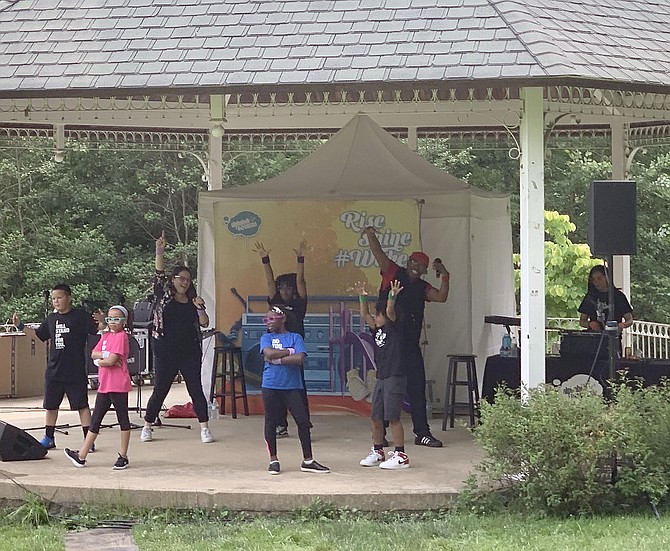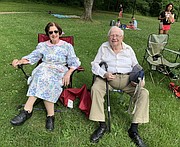 Families from all over the area joined at McLean Central Park this Sunday, June 16 to see the Alphabet Rockers perform the first Summer Sunday Concert in the Park.
The Alphabet Rockers are a GRAMMY nominated band, "inspiring American kids to stand up to hate and be their brave and beautiful selves."
Leaders Kaitlin McGaw and Tommy Shepherd took the stage with four child performers to entertain community members with their music and encourage everyone to "bridge the gap between great ally and great friend." They performed a range of numbers, including songs from their new album, "Rise Shine #Woke."
Fans of all ages filled the park with an eagerness to participate in song and dance with the Alphabet Rockers and the rest of their community.
Among those in attendance was the McLean community leader Robert Alden, the planner of the green, central park, library, outdoor stage, and community center in McLean. Alden proposed the naming of the town's main street as "Dolley Madison Boulevard" and McLean's Robert Ames Alden Theater carries his name.
"We just love these outdoor concerts," Diane Alden said. "We'll be coming to all of them."
The Sampson-Walawender family traveled from Upper Marlboro, Md. just to see the Alphabet Rockers perform.
"It's just great black positive music," Becca Walawender said. "We are really glad that they're here."
There will be concerts in McLean Central Park at 5 p.m. every Sunday through the end of July, sponsored by The Alden at the McLean Community Center. The concerts will range in genre, inspiring an "international flair, with New Orleans jazz, classic rock and Latin American melodies."