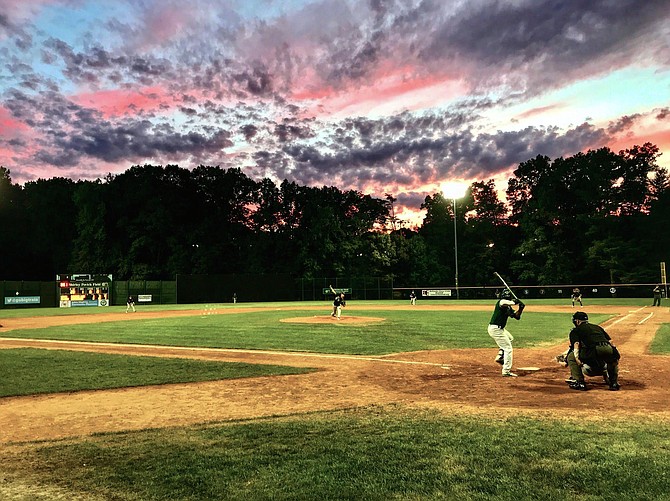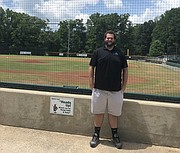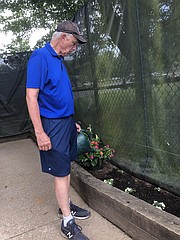 For Bruce Adams, Big Train has always been about more than baseball.
Just before the summer of 1994, Adams was asked to coach his son Hugh's recreational baseball team. Having just completed his second term on the Montgomery County Council, Adams was aware of the county's financial struggles at the time, but was still shocked by the condition of the fields the team played on.
"I had no idea how bad the fields were," Adams said, "I was really embarrassed actually."
During the summer of 1995, Adams and his wife Peggy Engel set off with their two kids to see 85 different baseball games in 82 different stadiums for a book Adams and Engel were writing, "Baseball Vacations: Great Family Trips to Minor League and Classic Major League Ballparks Across America." The book is still available on Amazon.
Adams was particularly inspired by the Cape Cod and Shenandoah Valley summer collegiate baseball leagues, giving him the idea to start a nonprofit collegiate baseball team in Montgomery County.
"So it wasn't just like 'Hey we need a summer college baseball team," Adams said, "It was like, we need to raise money to fix up fields for kids."
Co-founded in 1998 by Adams and local businessman John Ourisman, Bethesda Big Train play in the Cal Ripken Collegiate Baseball League. The team has won eight league championships, including championships in each of the last three seasons.
Just like in Adams' original vision, Big Train is active in giving back to the local community.
Currently, Big Train and their parent company BCC Baseball work together on the "Adopt-A-Field" program, where they put around $250,000 a year into maintaining 16 local fields and parks, general manager David Schneider said. At each home game, they highlight a nonprofit of the night, giving them 100 free tickets, a stand to pass out promotional material and an opportunity to throw the first pitch and address the crowd pregame.
"For me, Big Train is all about the community. One thing we like to say is the fans are the owners," Schneider said. "What's the Big Train experience? It's coming to a game, seeing all your friends that come to the games, chatting with the new staff, watching some good baseball and just enjoying your time out at the park."
At Shirley Povich Field, Big Train's 750-seat stadium, the goal is to create a family-friendly atmosphere that provides entertainment for all ages. Tickets cost $9 for an adult, $5 for kids, while children ages 5 and under are admitted for free.
"We try and run a minor league-style atmosphere, but really focus on the family-friendly side," assistant general manager Chris Rogers said. "We have in between inning activities, tug of war, mascot race, trivia, t-shirt toss, they'll go on the field and play musical chairs with our mascots."
Big Train's picnic pavilion hosts a lot of parties, ranging from birthday parties to corporate outings. Kids from these parties are given the opportunity to run onto the field with the players pregame and stand with them during the national anthem, Rogers said.
For residents in Montgomery County, Big Train represents a closer, cheaper and more intimate atmosphere than going to a Washington Nationals or Frederick Keys game, Schneider said. When Adams went on his aforementioned summer baseball tour, after conducting an interview at Damaschke Field in Oneonta, NY, he noticed his son had been talking to several of the players, something that never would happen at a major league game, but could be replicated at Big Train.
"One of the beauties of all this is that kids have access to the [Big Train] players," Adams said.
Big Train manager Sal Colangelo has been with the team for all 21 of their seasons, having spent the past 15 as manager. Sal Colangelo and Big Train rely mainly on collegiate players out of state, with many of their players coming from the University of San Francisco, St. Mary's College (CA) and Florida Atlantic University. To house their out of state players, Big Train relies on their network of about 20 host families.
Through the years, Big Train has seen over 150 of their players play professionally, including 10 former players that were selected in this year's MLB draft. Among their MLB alumni are Brian Dozier (Washington Nationals) and Hunter Renfroe (San Diego Padres), both of whom are scheduled to appear at a Big Train game this summer.
An amazing 41 percent of the 379 Big Train alumni who have finished their college careers have gone on to play professional baseball, according the the 20th Anniversary brochure last year. Summer college baseball is a gateway to the major leagues.
For more information on Bethesda Big Train, their entertainment schedule and directions to Shirley Povich Field, head to www.bigtrain.org.