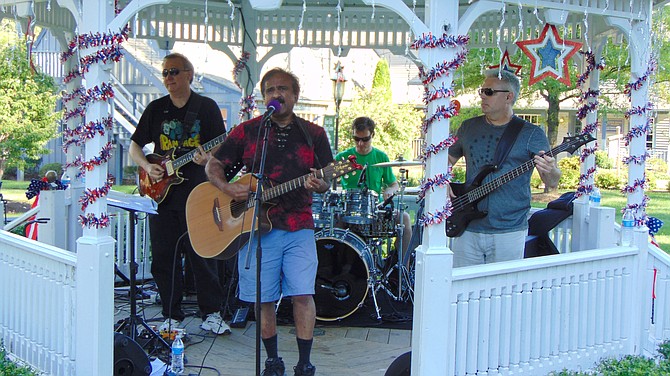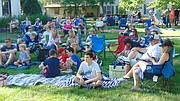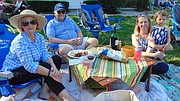 Pack up your picnic baskets, bottles of wine, and lawn chairs and head on over to the Concerts on the Green, where the band Mars Rodeo entertained a crowd of more than 100 people on Sunday, June 23, 2019, at the Great Falls Village Centre Green. Each Sunday night from 6 to 8 p.m. a new concert will be held at the Village Green from now through Aug. 11, 2019.
According to Chris Fraley of Keller Williams Realty of Great Falls, which sponsored Sunday's event: "We at Keller Williams always like to support our Great Falls community. I've raised three kids here and always want to keep that sense of family, and they have just fantastic events here all year round in this Village Centre to support families and communities in Great Falls, and that's very special to us at Keller Williams."
She added: "[The concerts] just bring everybody together. Most people in this area go out of town for the weekend, especially in the summer because it gets so hot. So, the Sunday night concerts are great because everybody comes back into town and then they just come here for a concert, a cocktail and some food."
Summer Schedule
The schedule for the remainder of the summer is as follows:
The Alan Scott Band -- Sunday, June 30
Oxymorons -- Sunday, July 7
Jr. Cline and The Recliners -- Sunday, July 14
The Unfinished -- Sunday, July 21
Dr. Guy Van Syckle -- Sunday, July 28
The Mike Terpak Blues Explosion -- Sunday, August 4
Vinyl Invention -- Sunday, August 11
For more information, visit https://celebrategreatfalls.org/concerts-on-the-green.