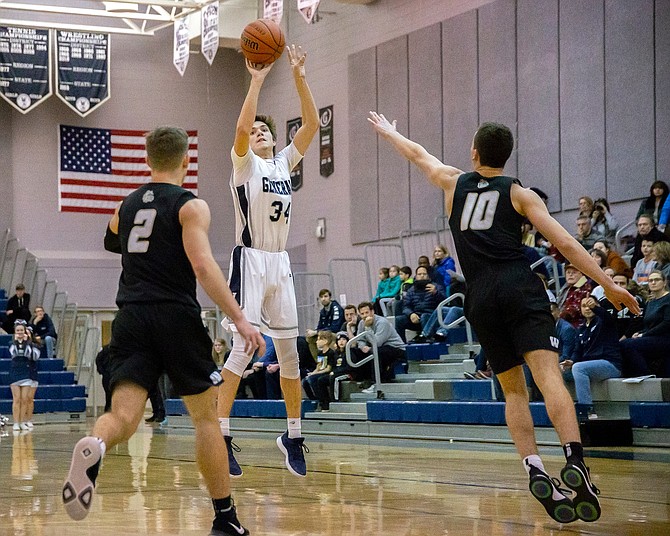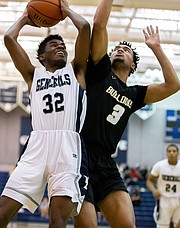 The Westfield Bulldogs and Washington-Lee Generals advanced to the 1st round of the regional tournament held on Feb. 19 in Arlington.
The Generals started out by making 3 three-point baskets in the opening eight minutes, scoring 15 points in the quarter. The Generals were paced by Marino Dias, Anthony Reyes and Max Geiseman who each connected from long range. Geiseman led Washington-Lee with 5 points. Westfield's 8 points were paced by Marshall Reed's 4 points.
The 2nd quarter saw the Generals increase their lead to 15 points after the eight-minute quarter. Again Washington-Lee was hot from long range connecting on 4 three-point baskets. Anthony Reyes scored 8 points, including two three pointers. Westfield's Marshall Reed and Taylor Morin each made three pointers, but Westfield could only get 4 additional points in the quarter.
The Bulldogs would need to get things going in the second half for there to be any possibility of coming back from 33-18. Westfield scored 14 points in the 3rd quarter. Taylor Morin would score 5, Marshall Reed 4 and Tahj Summey would convert on a long range shot for 3 points, but Washington-Lee still scored 13. Anthony Reyes scored 7, while teammate Max Geiseman added 4, and the Westfield deficit was still 46-32 with a quarter to play in regulation.
In the 4th quarter things changed for Westfield. The Bulldog defense pressured the Generals, creating turnovers for easy scores. Additionally, Nicholas Lottchea entered the game making 3 three pointers in the quarter and scoring 10 points. Marshall Reed added 5 points including a three-point basket. Two of Westfield's three pointers came in just under the first minute of the quarter, narrowing the deficit to 46-38. After Reed was fouled and converted on two free throws, Westfield was within two possessions of tying the game. Westfield later pulled to within a point 47-46 with 5:30 to play. Lottchea struck from long range with 4:31 to play and the Westfield Bulldogs took a 49-47 lead. With Patrick McGee's basket, the score was knotted up at 49 with just under four minutes to play. Both teams were unable to score for the remainder sending the game to overtime.
In the 4-minute overtime, Westfield went back to what worked the first 3 quarters, a high dosage of Marshall Reed. Reed would account for 7 of Westfield's 9 points in the overtime while holding Washington-Lee to just 6 points for the 58-55 OT win.
Westfield's Marshall Reed led all scorers with 23 points. Taylor Morin and Nicholas Lottchea added 10 apiece. Washington-Lee's season ends at (14-11). Washington-Lee was led by Anthony Reyes 20 points, Max Geiseman 15 and Marino Dias 11.