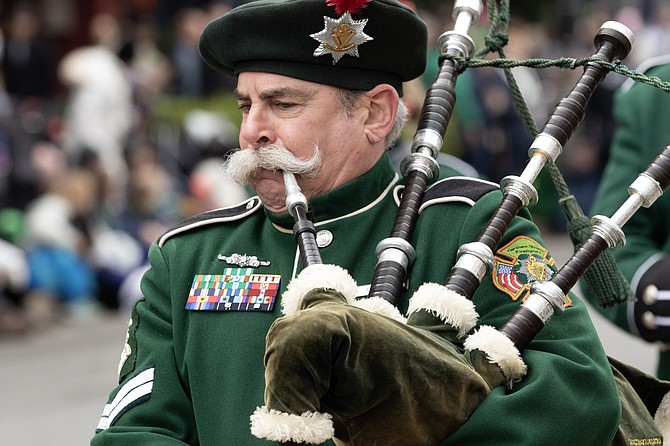 Irish eyes were smiling as thousands turned out March 2 for the 38th annual St. Patrick's Day Parade in Old Town.
Hosted by the Ballyshaners, a local nonprofit dedicated to Irish heritage, the day kicked off with the annual Fun Dog Show in Market Square before the parade worked its way down King Street in Old Town.
Longtime Alexandria resident Shawn McLaughlin served as the parade's Grand Marshal. McLaughlin, CEO of McLaughlin Ryder Investments, led the parade, which for the first time included the New York City Police Department Emerald Society Pipes and Drums. Other participants included Irish dancers, the City of Alexandria Pipes and Drums and local Scout organizations.
Last year's Grand Marshal, Pat Troy, died just days after the parade that he founded 38 years ago.
"Pat passed away, leaving a large absence in the Ballyshaners, his Old Town neighborhood and our city's business," said Ballyshaners chairman Kim Moore. "The Ballyshaners aim to continue our dedication in the way that Pat taught us."
The Ballyshaners funds the parade through donations, fundraisers and the city's summer Irish Festival. For more information, visit www.ballyshaners.org.