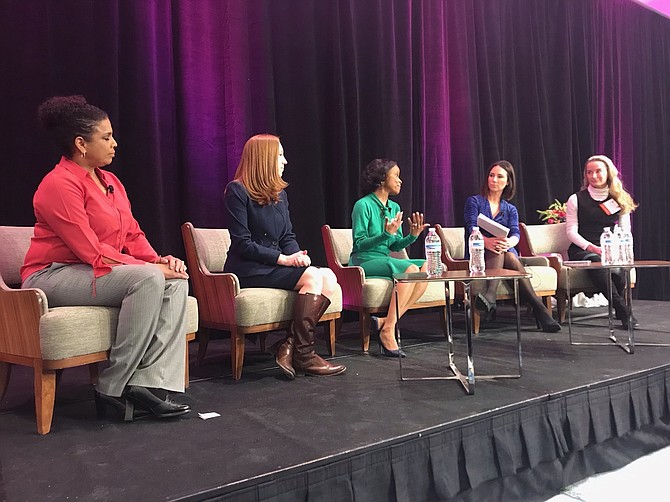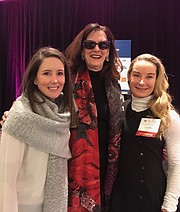 The Alexandria Chamber of Commerce held its Women's Leadership Forum, a signature event of the Chamber's Professional Women's Network, on March 8 in recognition of International Women's Day.
The breakfast forum was held at the Westin Alexandria and sponsored by The Liz Luke Team. Panelists included Vice Mayor Elizabeth Bennett-Parker, Campagna Center CEO Tammy Mann, RunningBrooke founder Brooke Sydnor Curran, and MGM National Harbor President Melonie Johnson. The event was moderated by Heidi Przybyla of NBC News.
In addition to the panel discussion, the program provided professional development and drew attendees from a wide spectrum of ages and professions. See www.alexchamber.com.