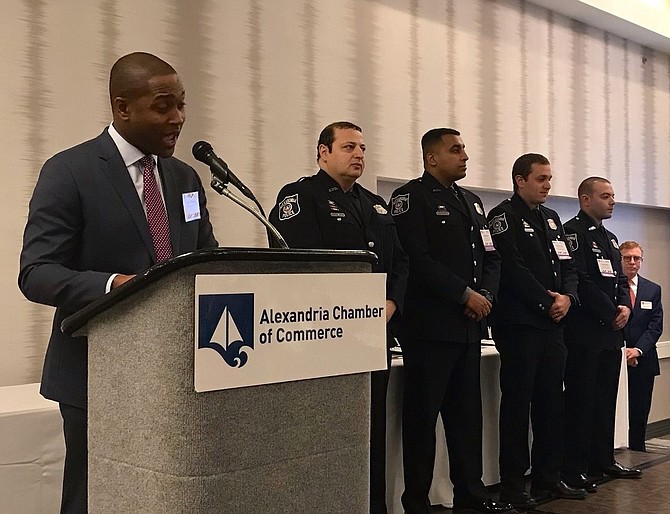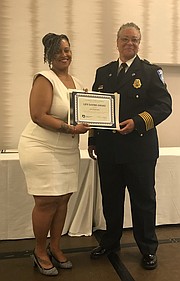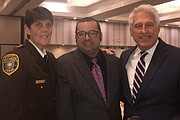 The Alexandria Chamber of Commerce honored 21 of the city's first responders at its annual Public Safety and Valor Awards May 7 at the Holiday Inn and Suites in Old Town.
Sponsored by INOVA Alexandria Hospital, the sold-out awards ceremony recognized the bravery and heroism of members of the Alexandria Police and Fire Departments, the Alexandria Sheriff's Office and the Department of Emergency Communications.
Four members of the Alexandria Police Department — Officers Osama Sharif, David Daniels, Asad Nawaz and Wesley Vitale — were presented with Bronze Medals for their courageous actions during a multiple stabbing situation in the early morning hours of Sept.14, 2018. The remaining 17 recipients each received Life Saving Awards in recognition of acts taken in a life-threatening situation.