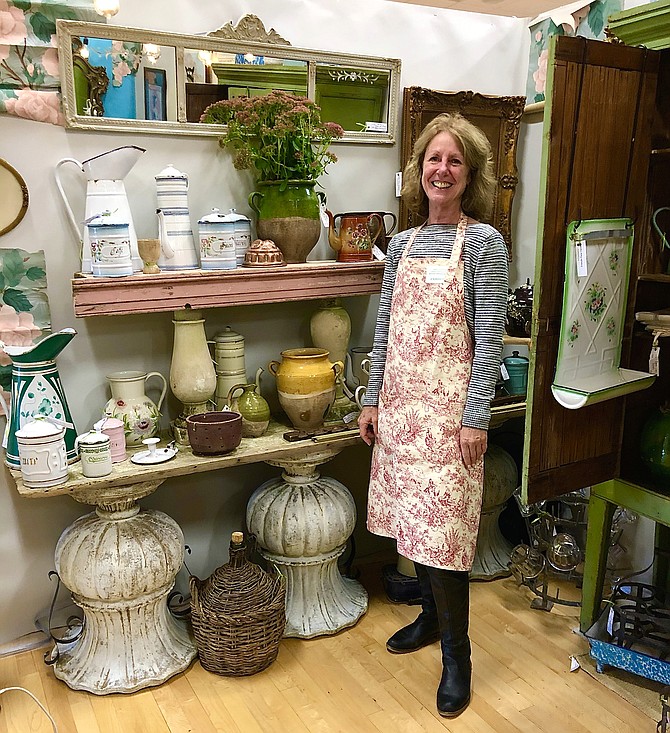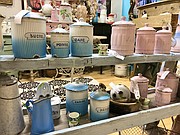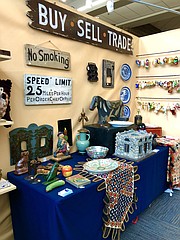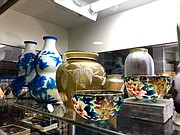 "Investing in antiques is investing in history, and I think that is the most important, and the most exciting part of collecting." —Dordy Fontinel Mason
This past weekend, the 43rd annual McLean Antiques Show was held at the McLean Community Center. A two-day event, the McLean Antiques Show attracted vendors and visitors from all over the Mid-Atlantic region, and as far as New Hampshire and Florida. Produced by expert antique collector and promoter, Dordy Fontinel Mason, the show featured a wide variety of guaranteed authentic jewelry, glassware, silver, pottery, artwork and more.
A lifelong antique collector, Fontinel Mason got her start as a child, following her grandparents as they traveled to shops, buying and collecting antiques for their former home on Balls Hill Road in McLean. "Going 'junkin,' we called it," Fontinel Mason said as she shared her long history of antiquing. "I remember decorating my dorm room with antiques," she continued, "it wasn't until I was a young adult that I realized not every family collects antiques for their homes."
An accomplished collector, she became an antique dealer at 26, and a show promoter by the age of 40. Fontinel Mason's shows feature the quality vendors, who are carefully vetted before arriving to their first show. Returning vendor, Charlotte Whitenight of Curiosities Antiques in Baltimore, Md, appreciates that Fontinel Mason requires pinpoint accuracy and authenticity in order to have merchandise displayed in the show.
"Antiquing is more exciting that way, if the seller knows exactly the story of where something comes from. That in turn, gets the buyer excited because they know what they're getting is quality," Whitenight said of the vetting process.
Fontinel Mason's lasting connections with fellow antique collectors brought more than 50 returning vendors, and three that were new to her shows. A Dordy Fontinel Mason Show first-timer, Mary Homer, brought colorful pieces from her antique shop called MSealie's in Adamstown, Pa. A taste for French antiques and barn style, Homer summarizes her goods as "Farmhouse with French flair." Much of Homer's merchandise was pink or mint green, which brought such light to a room of otherwise wooden or dark-colored antiques.
This year's show was the first time back in the McLean Community Center after two years, due to the Center's recent renovations. Vendors and guests alike appreciated the layout and flow of the event. McLean resident and budding Russian antique collector, Toni Ianniello, called the show "sophisticated" and admired "how beautifully everything [laid] out in the Community Center."
Fontinel Mason closed out the event on Sunday and said, "antiquing is the passion of [her] life," and getting to execute and share that with others brings her such purpose. She pointed over to a booth where a vendor from New Hampshire sat and said, "he has bronze figures from Ancient Egypt circa 1100 B.C.… 1100 B.C.! How remarkable is it that we can hold something in our hands, something in perfect condition, from 1100 B.C.?"