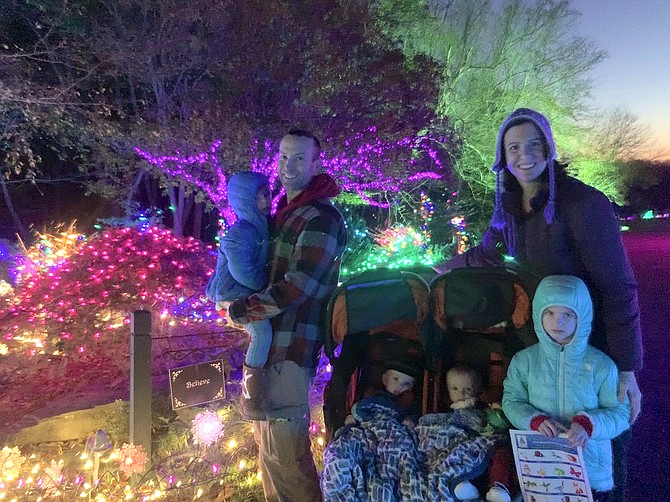 Every year around this time, Meadowlark Botanical Gardens is transformed into a dazzling Winter Walk of Lights, illuminated with almost a million lights. Visitors may stroll along a half mile path along the Fountain of Lights, the Lakeside Lights, the Holiday Nature Walk, and warm up by roasting s'mores by a fire pit. Patrons can also enjoy the seasonal Snowflake Shoppe and Garden Gift Shop, the S'More Snack Shop, and other special events and activities. Now in its eighth year, it is estimated that up to 80,000 people visit the Winter Walk of Lights annually.
"The Winter Walk of Lights was created by Nova Parks to provide the opportunity for the community to enjoy Meadowlark in late fall and early winter. Revenue from this eight week event helps to fund the recreational, conservation, education, and preservation efforts of Meadowlark Botanical Gardens and 34 Nova Parks," said Jules Maloney, program manager.
Various Appreciation Nights allow discounts for different groups including military, teachers, first responders, nurses, scouts, seniors, members and volunteers.
On weekends and holidays, and especially towards the end of December, it is advised to purchase timed-tickets online as they may sell out online and at the door. The Winter Walk of Lights runs from Nov. 8 through Jan. 5, 2020. For more information, visit https://www.novaparks.com/events/winter-walk-of-lights