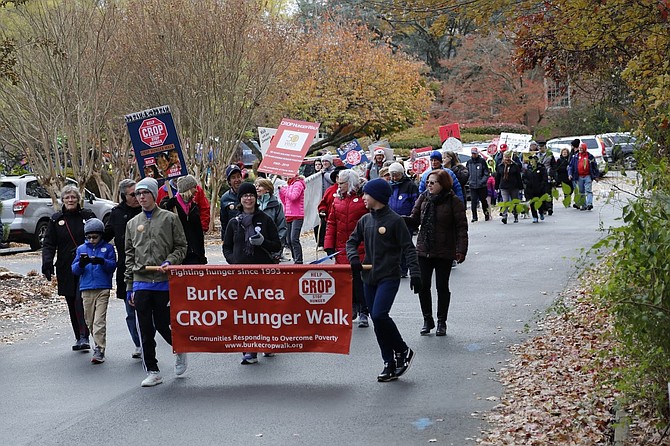 On Sunday, Nov. 17, the CROP Hunger Walk took off from the Fairfax Presbyterian Church for the 50th annual fundraising walk, and netted $16,316.58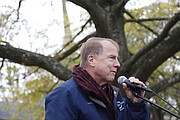 in online and offline gifts.
For Janet Smith, who was on her 25th walk, the walk will mean that many of the less fortunate will have food. "We who have been blessed with much need to share with others less fortunate to help eliminate world poverty and hunger," Smith said.
The walkers headed out of the parking lot, many with signs of support for the effort, and wound on a 2.8-mile route through Fairfax, and back to the church where they gathered and listened to the Delaney Hall Band. This band had played at last year's event too.
CROP stands for "Communities Responding to Overcome Poverty," and there are nearly 1,000 CROP walks across the country. The fundraising walks occur in the fall and spring each year.
This year is the 50th anniversary of CROP Hunger Walks, the oldest nationally-based walk for hunger in the U.S. and now commonly referred to as the "Granddaddy of charity walks," according to Smith. It started in 1969 by George Sturgeon who was on his way to a youth retreat in Bismarck, N. D.
"Our Walk is part of this nationwide movement of more than 800 walks nationwide that raise about $10 million each year," Smith said.