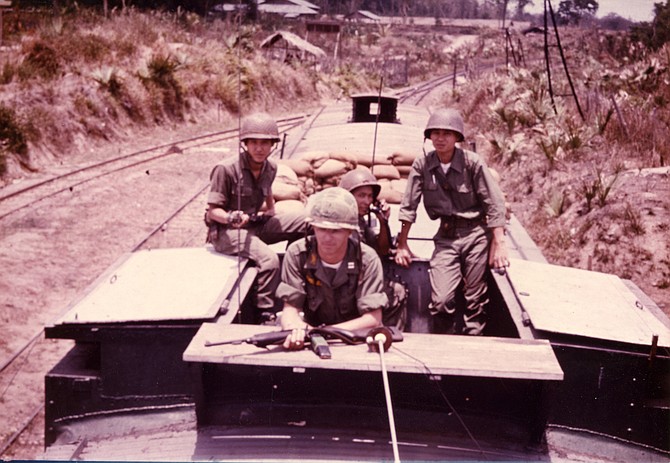 A Northern Virginia book lover's dream, the annual "Fall for the Book" returns for its 21st time. "Fall for the Book" is a major stop on literary tours for the best of America's authors and local authors alike. It is Northern Virginia's oldest and largest festival of literature and arts.
About 150 authors will take part in readings, discussions, and performances at the 2019 Book event along with the thousands of guests anticipated.

"Fall for the Book" is also hosting the award ceremony for a book prize for immigrant writers who illuminate the human experience as told by immigrants. The Institute for Immigration Research New American Voices Award will announce the award.
A wide range of local Northern Virginia writers will be at the Festival.
Mia Garcia was born in San Juan, Puerto Rico and resides in Fairfax Station. She will be a on a panel titled "Diverging Roads: Teenagers Face Choices and Consequences." Garcia will chat about her book "The Resolutions." It is about four best friends trying to help each other meet the challenges of growing up in a complex, bumpy world. In an interview, Garcia indicated her aim includes reaching out to LatinX teenagers who may not see themselves depicted in literature and the arts.
Angela Hattery, GMU Professor and Director of the Women & Gender Studies Program and Earl Smith Emeritus Professor of Sociology and the Rubin Distinguished Professor of American Ethnic Studies at Wake Forest University will lead a session titled "Gender, Power & Violence in the #MeToo Era." The session will examine institutions and why violence happens within them. The institutions could be college campuses, Hollywood, prisons or the military as examples. Hattery and Smith will discuss issues such as "institutional betrayal … in these pillar institutions" and why people may not want to talk about them in public. Yet, as Hattery noted, "turn on the news each day, it is there."
John Mason (Fairfax), a retired career Army Officer will share his personal story with his book "Riding the Rails in Vietnam1965" as a starting point for the "Vietnam in Words" session. Mason served his initial Vietnam tour with the US Military Assistance Command as an advisor to a Vietnamese railway security battalion. Mason will discuss the "cross cultural challenges" and "need for patience and understanding" when working in an environment unlike the United States; the requirement to be "receptive to another culture" to be successful.
Where and When
"Fall for the Book" events are at George Mason University's Fairfax Campus, 4400 University Drive, Fairfax, and at other locations throughout Northern Virginia. "Fall for the Book" runs Oct. 10 to Oct. 13, 2019. Events are free and open to the public. For details about sessions including author bios go to https://fallforthebook.org/ or call 703-993-3986. Notes: "Fall for the Book" venues are wheelchair accessible. The "Fall for the Book" is partnering with the City of Fairfax's Fall Festival on Saturday, Oct. 12, 2019.