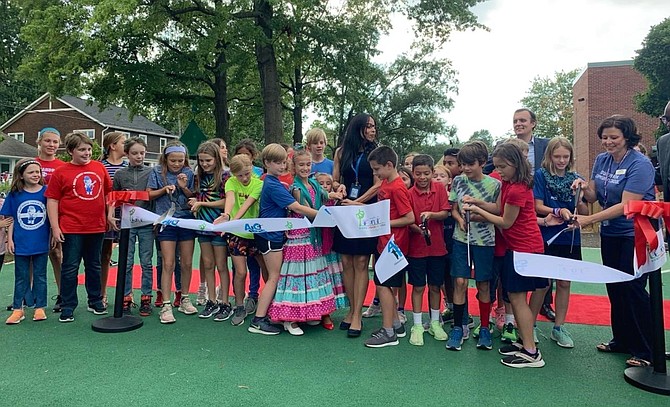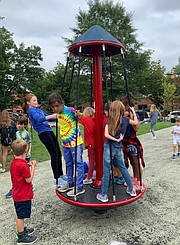 The students at Mount Vernon Community School had reason to celebrate Sept. 6 as they were joined by parents and school officials for the opening ceremony of the new Mount Vernon Community School Play Garden.
With Alexandria City Public Schools Superintendent Dr. Gregory Hutchings Jr. and MVCS principal Lisa Burrell-Aldana looking on, students gathered to cut the ribbon to officially open the Play Garden on Commonwealth Avenue.
"This has been almost a 10-year project," said McEnearney Associates Realtor Jen Walker, who donated to the project and helped raised funds for the Play Garden. "It's exciting to finally see it open."
The garden was created through a collaboration between ACPS, the Mount Vernon Parent Teacher Association and the Mount Vernon Playground Committee. Cheryl Corson Design LLC was the landscape architect for the garden with Pedram Hatami of PIVOT Construction and RC Fields and Associates Civil Engineers contributing to the construction of the new play area.