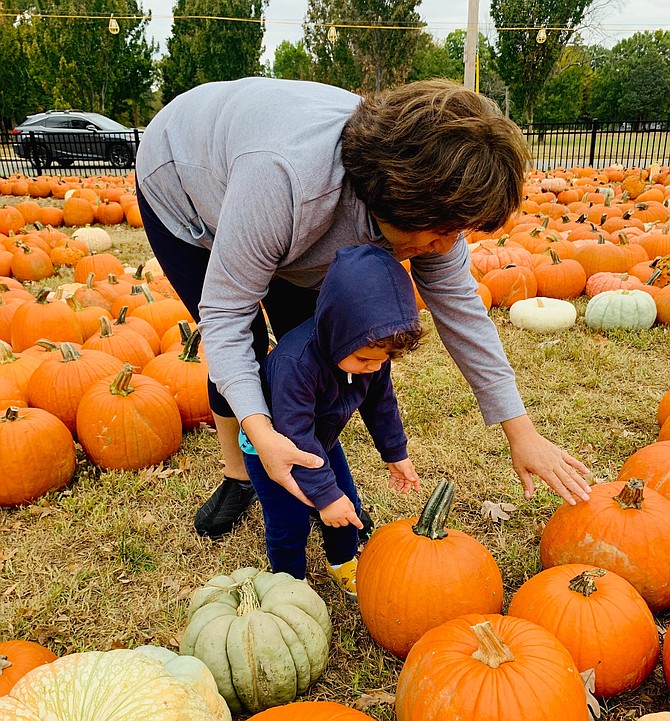 Charlie Brown would be impressed. The legendary pumpkin patch sponsored by Immanuel-Church-on-the-Hill opened for business Oct. 6 with a volunteer bucket brigade unloading thousands of pumpkins ready for sale to benefit local and international charities.
Now in its 26th year, the Pumpkin Patch fundraiser features pumpkins sustainably grown on a Navajo Indian Reservation near Farmington, N.M., and trucked across the country for sale in Alexandria.
"The pumpkin patch is a wonderful ministry for many reasons," said the Rev. Randy Alexander, Rector of Immanuel. "The entire parish is involved. It's our welcoming door to the community and it gives us the resources to do God's charitable work."
All net profits from the pumpkin patch support the church's outreach activities at the community, regional and international levels. Last year, over 25 charities received support ranging from Alexandria charities working with homelessness and education, to regional anti-poverty programs, to international work including a children's ministry in Haiti, nurses training in the Democratic Republic of the Congo, and a hospital in Gaza.
Local charities benefitting from the sale include ALIVE!, Carpenter's Shelter, Inova Alexandria Hospital, Senior Services of Alexandria, Christ House and Community Lodgings.
​All sizes of pumpkins are available, from small hand-held "spookies" to large pumpkins for jack-o-lanterns. Also for sale are homemade soups, baked goods and knitwear.
The Immanuel-Church-on-the-Hill Pumpkin Patch is located at 3606 Seminary Road and open seven days a week through Oct. 31. www.immanuel-on-the-hill.org