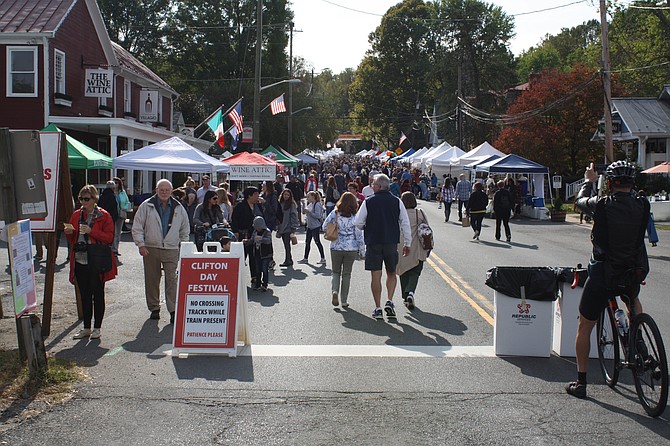 The barbecue smell in the air came early for the Town of Clifton on Sunday, as residents and visitors hit Main Street for Clifton Day, the 52nd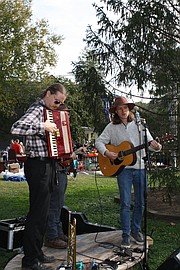 anniversary of this gathering that brings the whole town together.
The theme this year was "Small-town charm, big-time fun," and the 2019 festival featured a marketplace with around 150 artisans, antique dealers, vintage sellers and other vendors.
The Plank Stompers opened up with songs like "There's a Hole in the Atmosphere," on the central stage, while the Pomegranates on Fire rocked the house with '80s New Wave sounds on the main stage. Terra Russekrobbins, the drummer for the Pomegranates, is a resident of Clifton.
All along Main Street, there were tents full of handmade crafts, clothing, food and causes that kept the crowd going all day. On one side of the railroad tracks, there was a benefit pony ride for kids, sponsored by the NOVA Therapeutic Riding Program, and over in the children's area, the hula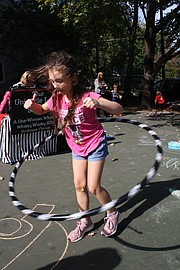 hoop was a popular spot, alongside a moon bounce and bubble blowing.
The Virginia Railway Express kept rolling into town, dropping off passengers from Manassas to the west, or Burke to the east. It was the only day of the year the VRE trains stop in Clifton, and getting to the event via train was the thing to do. For drivers, parking was limited, cars lined up on the back roads, and the walk from the outer lots to Main Street was a long one.