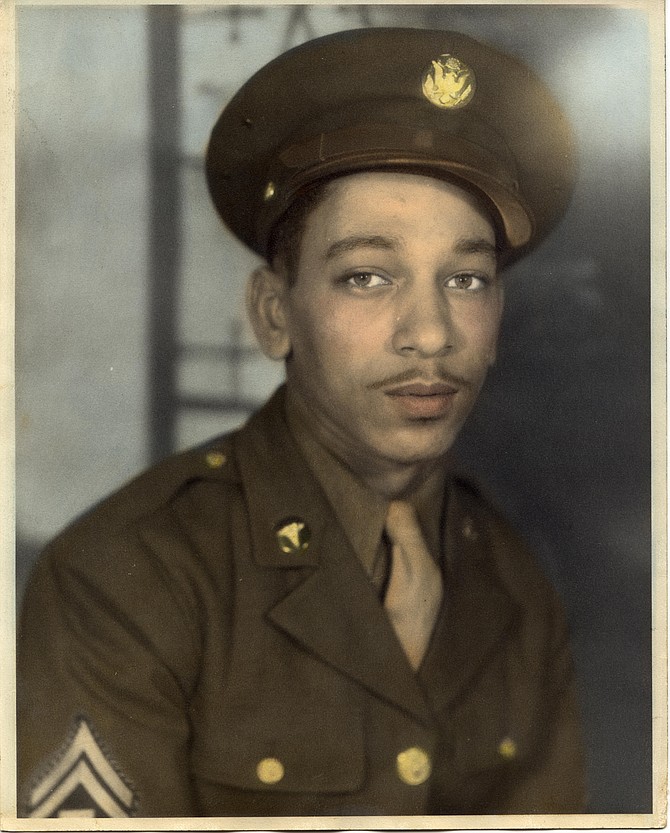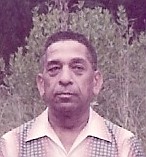 On Jan. 23, 1944, the temperature was 29 degrees below zero and Paul N. Carter was on his way to France to fight in World War II. Just the day before he was deployed, he married his sweetheart, Sarah A. Nelson on a cold Saturday day at Saint Joseph's Catholic Church.
He went to Normandy where he was assigned to Patton's colored section "Third Army" in Normandy. In July of 1944, Major General Patton visited his troops at OMAHA Beach in Normandy, France. This was the first time that Paul met Major General Patton. It was a touching moment for Paul to see this great man. He told his children how the boat carrying Major General Patton to the beach, and how Patton stepped off and greeted his troops. Paul was in Europe when the Germans launched the last major offensive, called Ardennes Offensive and the Battle of the Bulge, which attempted to push the Allied front line west from northern France to northwestern Belgium. These great moments under the leadership of Major General George S. Patton were dear to Paul.
Paul was trained by the military as a medic. Because he was also fluent in French, the military occasionally used him as a translator. During Paul's military career, he provided medical services to many troops who were injured. He also constantly looked out for intruders entering the base. On one occasion, a woman entered the base carrying a package, and she refused the order to stop and identify herself. Paul then shot her in her rear-end. He quickly administered first aid to her, and he found out the package she was carrying was a loaf of bread. He retold this story to his children over and over again. After 70-years, his children still find humor in their father's war time stories.
After the end of the war, Paul returned home to his wife and his parents, and was trained as a bricklayer. Paul's father, Douglas R. Carter was a skilled carpenter and builder who had built his own house at 911 Princess Street where Paul and his wife were living. Unfortunately, Paul did not have the same passion for that career as his father did.
Paul obtained a job in the Federal government first as a clerk, then as a blueprint operator at Veterans Administration. In 1956, he landed a job at the National Institute of Health (NIH) as a nursing assistant. As a nursing assistant in radiology, Paul was able to work in the health field again. He stayed with NIH until he retired in 1980.
Paul and his wife, Sarah had four children, Paul, Lawrence, Joyce and David. After the military, Paul Sr., his wife and his first two children lived with his parents. After securing a government job, he moved his family to 416 North Columbus Street. In 1961, he purchased a house at 403 North Fayette Street. During his retirement years, Paul worked part-time at Giant Food Store at several locations. His last location was in Tysons Corner. While at work, he suffered a heart attack and died on Nov. 20, 1984. He is buried at Saint Mary Catholic Cemetery in Alexandria.
Paul's children remembered seeing a picture of their father in army uniform with Major General Patton. They lost the picture but the stories of their father's military career are still fresh in their minds. Sgt. Paul N. Carter was a three stripe sergeant under Major General George S. Patton, and the time he spent in the military will always stay with his family.
Char McCargo Bah is a published author, freelance writer, independent historian, genealogist and a Living Legend of Alexandria. She maintains two blogs, http://www.theotheralexandria.com and http://www.findingthingsforu.com.