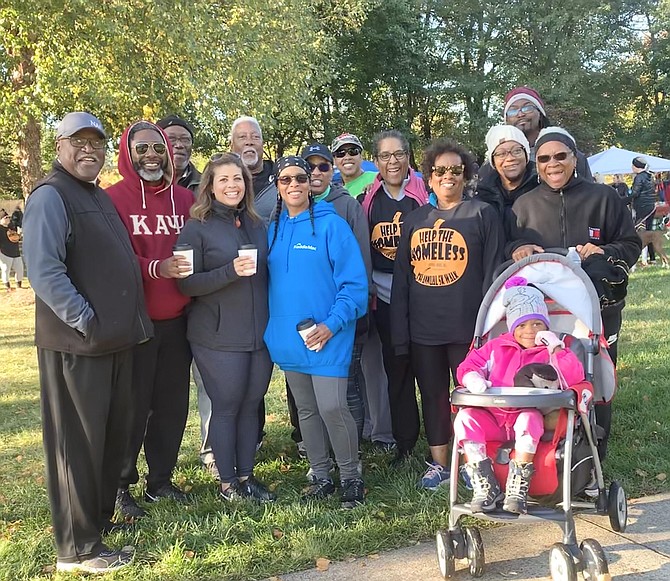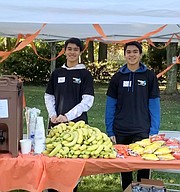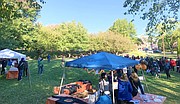 Pathway Homes, Inc., a nonprofit, kicked off its 20th Annual 5K Help the Homeless Walk on Saturday, Oct. 19 at the Veterans Amphitheater in Fairfax City. More than 200 volunteers walked to fundraise and spread awareness of their mission: to provide permanent housing and supportive services for adults with severe mental illness in Northern Virginia.
Fairfax City Mayor David Meyer spoke, and issued a proclamation declaring Oct. 19 as "Pathway Homes Inc. Day."
"Pathway Homes is a very effective organization that's making a difference in people's lives. The City of Fairfax, as every jurisdiction in the region has this challenge and we as local governments need to partner with effective nonprofits to help address this challenge," said Meyer.
For almost four decades, Pathway Homes has turned countless lives around, helping individuals realize their own potential without having the burden of homelessness. The organization has raised more than half a million dollars over the past two decades.
"I am grateful for the encouragement and hope I have received from Pathways. I appreciate the challenge and this past year has built my confidence level regarding my ability to hold on to and do well at a job," said Sue Zywokarte. Taken under the wings of Pathway Homes, Zywokarte eventually earned her Bachelor's and Master's degrees and is now able to maintain a steady job.
CEO of Pathway Homes Sylisa Lambert-Woodard hopes to continue the Annual 5K to Help the Homeless Walk every year "to increase awareness of our work in the local community as well as to raise funds to help provide affordable, non-timed housing and mental health support services to its formerly homeless adult residents and future residents living in the Northern Virginia community," said Lambert-Woodard.
If you would like to donate to help Pathway Homes reach its goal of $75,000 for this charity event, visit www.pathwayhomes.org.