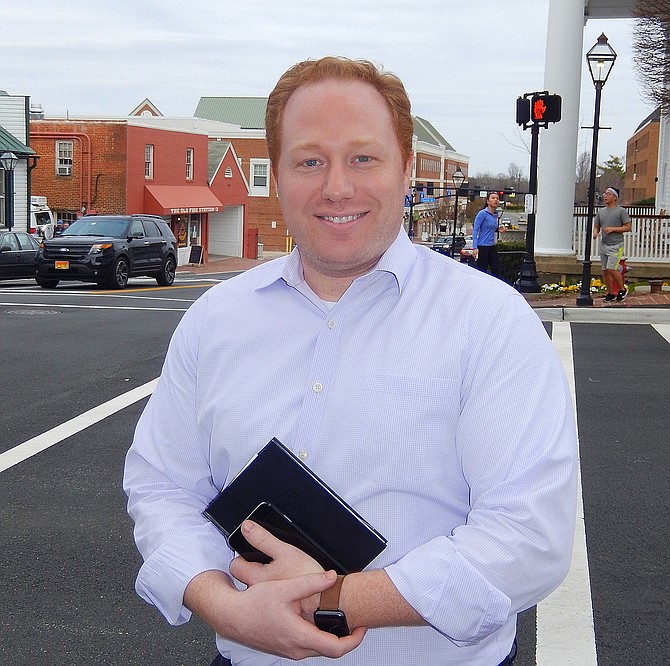 There's strength in numbers and in united efforts – and cities and counties in Northern Virginia found that out when they recently joined together to woo Amazon's HQ2 to this area. By providing one bid containing four individual sites, they enabled Amazon to better understand the larger picture of what Northern Virginia has to offer in terms of housing, workforce, amenities and transportation network.
Afterward, seeing how well their collaboration worked, 10 Northern Virginia jurisdictions got together and created the Northern Virginia Economic Development Alliance (NOVA EDA). On Monday, Sept. 16, it became official – and Fairfax City is one of the founding members.
"It's a very good day," said City Economic Development Director Chris Bruno. "The reality is that we have absolutely nothing to lose and everything to gain by participating in this partnership. We have incredible assets in and around this City – and, alone, we don't have the resources to market them. But as a group, we do, so we benefit a lot."
Besides the City of Fairfax, the Alliance comprises the Alexandria Economic Development Partnership, Arlington County, Fairfax County Economic Development Authority, City of Falls Church, Fauquier County, Loudoun County, City of Manassas, City of Manassas Park, and the Prince William County Department of Economic Development.
IN THE PAST, Northern Virginia localities only banded together occasionally on projects or marketing missions when a particular opportunity arose. Their efforts were unstructured but showed them the importance of collaboration. Then in 2017, when Amazon solicited proposals for its HQ2, it strongly encouraged a regional response. This action spurred four Northern Virginia jurisdictions – Arlington, Fairfax and Loudoun counties, plus the city of Alexandria – to join forces and bid on the project as one entity.
Through the proposal process, these four jurisdictions, along with the Virginia Economic Development Partnership (VEDP), created the first, Northern Virginia regional brand. Called "Innovation Lives Here," it included collateral, a website and an abundance of information highlighting the strength of the region as a whole.
Taking this tack ultimately paid off, resulting in Northern Virginia winning the biggest economic-development project in modern history. In addition, said Bruno, "After Amazon, we all realized we could do better working together, as opposed to against each other. So we talked for a couple months and decided it was time to form this regional, economic-development effort. That way, we could start working with the state, nationally and internationally on site-selection assistance, business-attraction assistance and coordinated marketing."
Each jurisdiction's main economic-development personnel will make up NOVA EDA's members. And together, they'll develop and market a robust, recognizable, regional brand for this area that will, hopefully, lead to more jobs and businesses coming here.
"Businesses don't care where city and county boundaries start and end," explained Bruno. "They just know they want to be in Northern Virginia. So this partnership unlocks a lot of opportunities for future, potential businesses."
For example, he said, "If you want to locate your startup, tech business near George Mason University in Fairfax City, your employees can live both in and outside of the City, and that's beneficial. Or your business may have a second office in the county – and that's great, too."
Furthermore, added Bruno, "This alliance really allows us to punch above our weight as a city. A lot of larger cities like Washington, D.C., or New York can send people to the West Coast or abroad to try to attract businesses. And now we'll have representation when this new organization makes these marketing trips."
IN RECENT YEARS, Northern Virginia jurisdictions have collaborated on issues such as affordable and workforce housing, transportation and education. So the new alliance is a natural progression that takes their regional cooperation to a higher level and makes Northern Virginia one of the most competitive places in the U.S. for business attraction and growth.
The NOVA EDA is now one of 17 such regional groups in the commonwealth. But now, its Northern Virginia members will have access to the same business-development opportunities as their peers – and Bruno couldn't be happier.
"I'm really excited about this," he said. "It's good to have Fairfax City represented strongly on the regional, economic-development level. We'll all promote the region beyond our own boundaries. But this also allows us to take advantage of marketing opportunities that we, as a small city, currently don't have, but deserve."