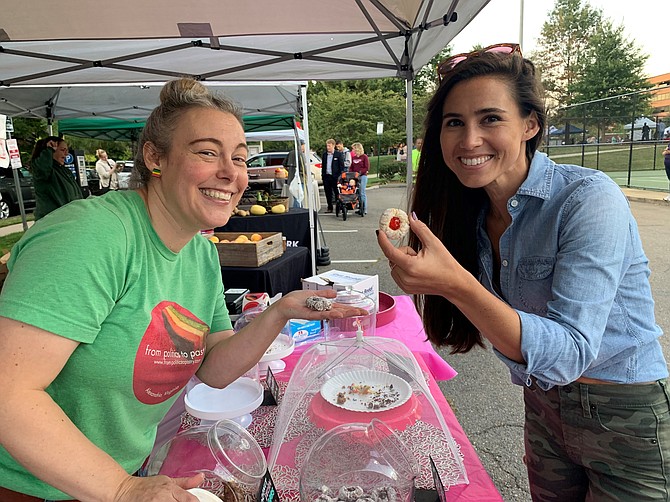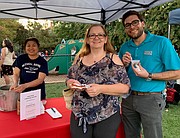 The Taste of Old Town North returned to Montgomery Park Sept. 19 in a celebration of one of Alexandria's newest arts and cultural districts.
Sponsored by the Old Town North Community Partnership, the festival featured food from several neighborhood restaurants, mini yoga and wellness demos, art in the park and a three-hour live music jam with Dave Lang Band, Three Man Soul Machine and Sally and the Mander.
The family- and dog-friendly event also continued the park's weekly Thursday Farmers' and Artisans' Market, promoted healthy living, and highlighted the diverse neighborhood.
Participating restaurants included A la Lucia, Lost Dog Café, Grateful Kitchen, T.J. Stone's, Extra Perks, Thanida Thai, Yunnan on Potomac, Trader Joe's, Café 44, Perfect Pita and Sugar Shack.
The Art League School, a longtime presence in North Old Town, sponsored an Art in the Park demonstration.
www.oldtownnorth.org