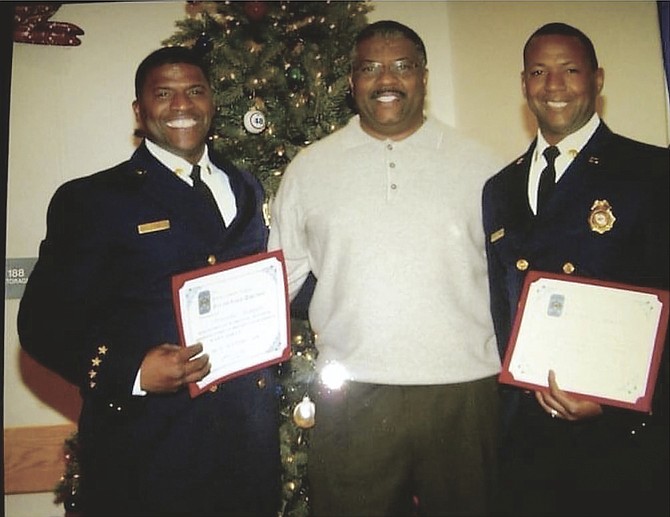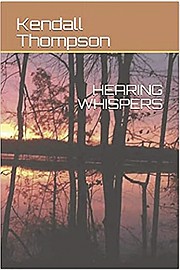 After graduating from T. C. Williams in the Class of 1984, Kendall Thompson embarked on a career as a firefighter in 1986. He recalls that on his first day on the job, there was a Lorton Prison uprising in Southern Fairfax County. "There were hundreds of emergency personnel responding to mitigate this emergency," Thompson said. "The use of force was what I remembered the most. It took several days for the situation to be fully controlled." A different type of person would have ended his career on that first day, but Kendall Thompson continued working as a firefighter until he retired 30 years later.
He has many memories of his days as a firefighter, but one incident stood out during his career that made a positive impact on him. A young woman had a car accident and she was semi-conscious. Kendall's fire station was the responding unit that was on the scene of the accident that provided care for the victim until the medical responders got there. He was not sure if the woman heard him, but he told her what he was doing and for her to hang in there. Kendall said, "About 15 years later, this woman called my fire station to thank me for saving her life. She also told me that she became a firefighter because of me."
As a firefighter, husband and father, Kendall found little time in his schedule to pursue his passion as a poet until technology provided the Smartphone. Poetry was a childhood passion. Ms. Clark introduced poetry to him at Lyles-Crouch Elementary School. He has written poems throughout his adult life. When Kendall had some small breaks during his workday, he would write his poems on the notes' application on his smartphone, so when he got home, he would spend quality time with his family.
With 30 years of service, Kendall Thompson retired from the Fairfax County Public Safety Headquarters. Now he has time to pursue his passion – writing poems.
Kendall Thompson is the son of Clayton Thompson Sr., and Irene Drayton. He grew up at 1308 Madison Street in the Andrew Adkins Housing Development in Alexandria with his parents and ten siblings. His siblings are Brenda Laster, Clayton Thompson Jr., Jeffrey Thompson, Iris Thompson, Marsha Smith, Lisa Mountain, Norma Blackmon, Christopher Thompson, Victor Thompson and Michele Thompson. He has two living uncles, William H. Thompson Sr., and Eugene Thompson who was the first director of the Alexandria Black History Museum; and an aunt, Lillian Thompson.
Kendall is married to Kathy and they have two children.
Kendall gets his inspiration for his poems from what he feels at a particular moment, and one of his poems is about that moment when he told the accident victim not to worry, that medical responders were on their way.


"A Thank You's Thank you!"
"So thank you, one who remains nameless
You've given me, what was, the need


You helped with the realization
What I did in life, I would have done for free"


—Written by Kendall Thompson


Kendall has published several books of poetry, and one of his books, "Hearing Whispers," deals with the loss of a loved one. Anyone who has lost a loved one can connect to his book. The poet expresses his feelings in his poems about his own losses.
You can find his books through Amazon.com.
Char McCargo Bah is a published author, freelance writer, independent historian, genealogist and a Living Legend of Alexandria. She maintains two blogs, https://theotheralexandria.com/ and https://findingthingsforu.com/.