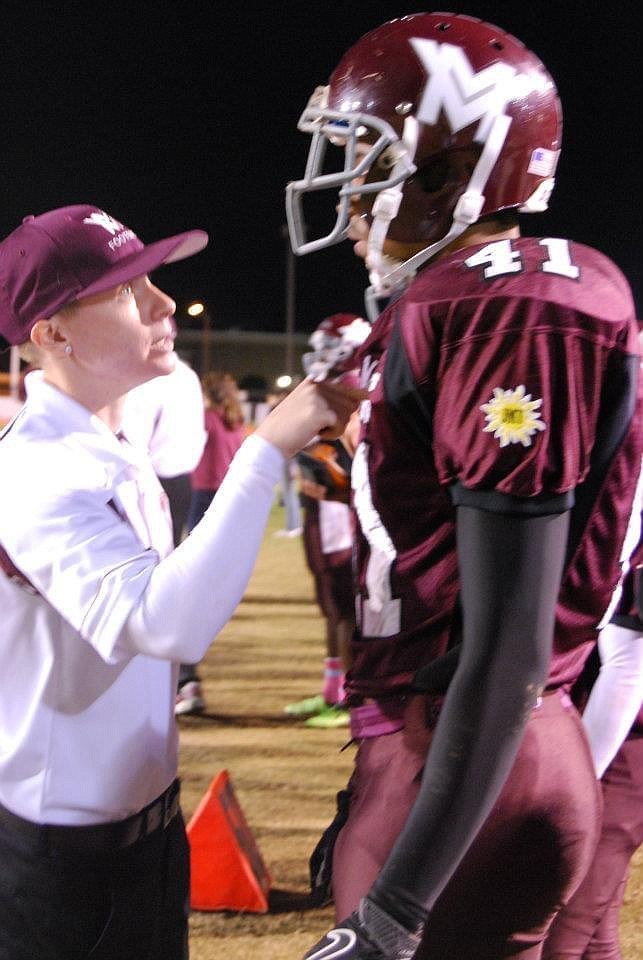 Mount Vernon High School alum Callie Brownson has become the first woman position coach in the National Football League, taking over this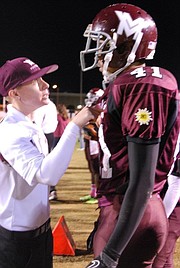 year as Chief of Staff for the Cleveland Browns.
"It's a different landscape this year," she said on the Cleveland Browns' "Coaches Corner," a local show in Cleveland. She's new to the position along with Kevin Stefansky, the new head coach, and she says they both work well under pressure so that might explain why the Browns have a winning record so far this season.
"Attitude is everything," she said on the show.
Brownson brought that positive attitude with her from Mount Vernon where she grew up in the 1990s, playing for the Mount Vernon Majors softball team, and then coaching the football team after graduating in 2007.
Nardos King was her principal, and could see the determination Brownson had, even pushing the envelope in the sports world as a teenager.
"She was an active student," King said. "She was always a super fan of football," she added. King is now the FCPS superintendent of Region three.
After Mount Vernon, Brownson went on to play for the DC Divas in the Women's Football Alliance from 2010 to 2017. On that team she was a free safety and running back helping them win two National Championships. She also won two gold medals playing with the United States women's national American football team. S
he returned to Mount Vernon High School after the Divas and was the assistant to head football coach Barry Wells, and coached softball in the spring.
She joined the New York Jets as a scouting intern in 2017 and was hired by Dartmouth as a quality control coach from 2018 to 2019. In 2020, she became the first woman to coach an NFL position group in a regular-season game when she filled in for the Cleveland Browns when one of their receiver's coaches was out.
Over the summer, she was moved up to Chief of Staff, and is enjoying taking part in a winning season this year. The Browns are second place in the AFC North, right behind the Pittsburgh Steelers. The Browns came to Washington this past September and beat the Washington Football Team, which must have been an experience for Brownson, beating her hometown team.