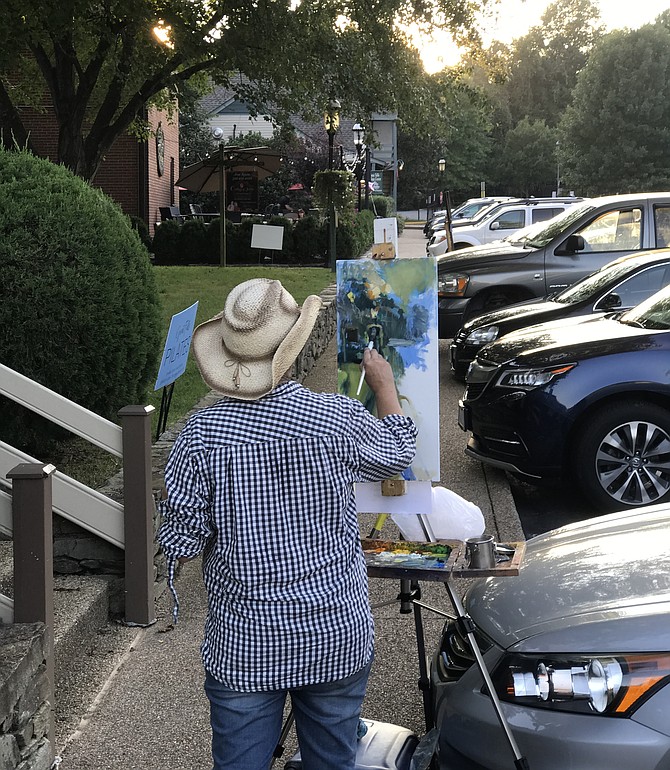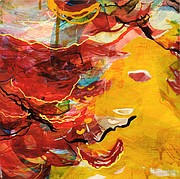 There are plenty of touches of red, plus roses, lilies, a swan and less-familiar expressions of amore lining the walls of the Arts of Great Falls Gallery and the Artists' Atelier studios for the "Reflections of Love: Art of the Heart" exhibit. Atelier members and a special guest artist are ready to welcome art lovers to a Flowers and Chocolates reception on Saturday, Feb. 15, 10 a.m. to 5 p.m. at the gallery and studios at 756 Walker Road in the Great Falls Village Centre. The event is free and open to the public with refreshments while they last.
Included in the gallery exhibit is a vibrant, colorful array of 30+ original pieces of fiber art, mixed media, photography and paintings by nine of the eleven members of the Artists' Atelier that will make visitors instantly forget the winter grays outside. Styles vary from abstract to impressionist to realism. The majority of the exhibit can be previewed online at GreatFallsAtelier.com – click to view the show from the home page. Still, it sure makes a difference to see it in person and have a chance to talk to the artists about what inspired their creations. All that art is available for admiring or purchase from individual artists and during the reception; other items including cards, scarves and jewelry will also be on display.
The "Reflections of Love" gallery exhibit is brief – being replaced by the Youth Student Show for the Arts of Great Falls School next week. Pieces from this special exhibit can be seen in the Artists' Atelier, individual artist spaces, throughout the rest of February during regular open hours on Wednesdays, noon to 4 p.m.; Saturdays, 10 a.m. to 2 p.m.; by chance or appointment. Contact through the GreatFallsAtelier.com website or 703-403-7435 for more information.