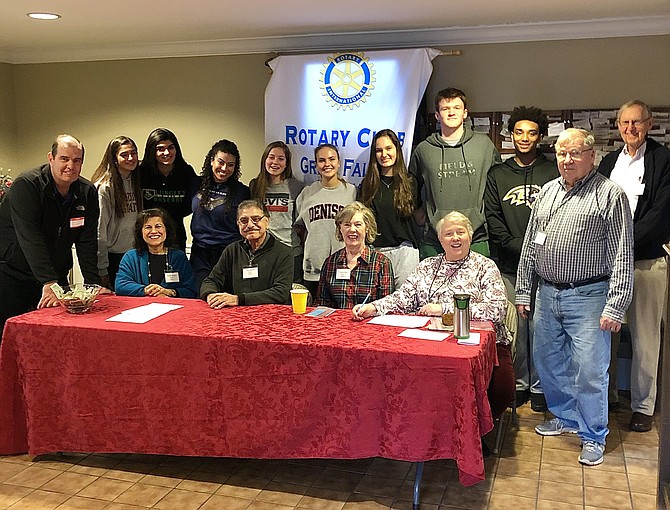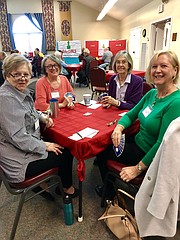 On Saturday, the Rotary Club of Great Falls teamed up with EduGIRLS to host the 4th Annual Bridge Tournament to raise money for girls living in extreme poverty in areas of India and Nepal.
EduGIRLS is an organization that aims to educate, prepare, and steer girls living in urban poverty so that they can enter society as well-educated, financially independent women. Anand Seth, founder and chair of EduGIRLS, is also a strong bridge player, and invited many of his bridge friends to participate in the tournament, held at Christ the King Lutheran in Great Falls. Farid and Farida Dossini were two of the 52 players who came out to play in the tournament. Farid said that he was there to "play our favorite game for a really great cause." His wife Farida shared after that "Mr. [Anand] Seth is a good friend from our bridge group and we wanted to support his organization."
When asked, "why bridge?" Rotary Club President Eileen Curtis replied with a smile, "Because bridge is fun!" She went on to share the many benefits of playing bridge one might not otherwise know, "It's challenging to the mind so it keeps the brain active, and it is kind of a complicated game so it really engages the neural networks. Challenging the brain in this way helps to stave off losing control of mental clarity as we age, too." She concluded saying that bridge is also "a social venue for all of us to get together."
Members of the Rotary Club of Great Falls dedicate themselves to "service above self," according to Curtis. With more than 55 members in the Great Falls group and more than 1.2 million internationally, Rotary Club is where "people unite and take action to create lasting change" (Rotary International). Rotary Club Treasurer, Sean Plunkett, named several of the past organizations the Rotary Club has helped support and shared, "this is our first year sponsoring EduGIRLS, last year was for vaccination in Southeast Asia and previous years we have sponsored families with members who were terminally ill." Plunkett said, "The Rotary Club's focus is very much on education and also on Southeast Asia because of the connections to the group and the great need in that area of the world."
The Rotary Club of Great Falls also worked tirelessly on drug reform, lobbying for prescription medication drop-boxes, and sharps disposals in Great Falls, and these boxes are now present in CVS and Safeway in Great Falls. On Jan. 20, the Rotary Club will host a talk on the opioid epidemic with Dr. Bill Hazell at River Bend Golf & Country Club in Great Falls at 7:30 a.m.
EduGIRLS founder and chair, Anand Seth shared his gratitude for the day and said, "People left their money here for girls 10,000 miles away… That is truly special." Readers can learn more about supporting girls in Nepal and India by visiting edugirls.org.