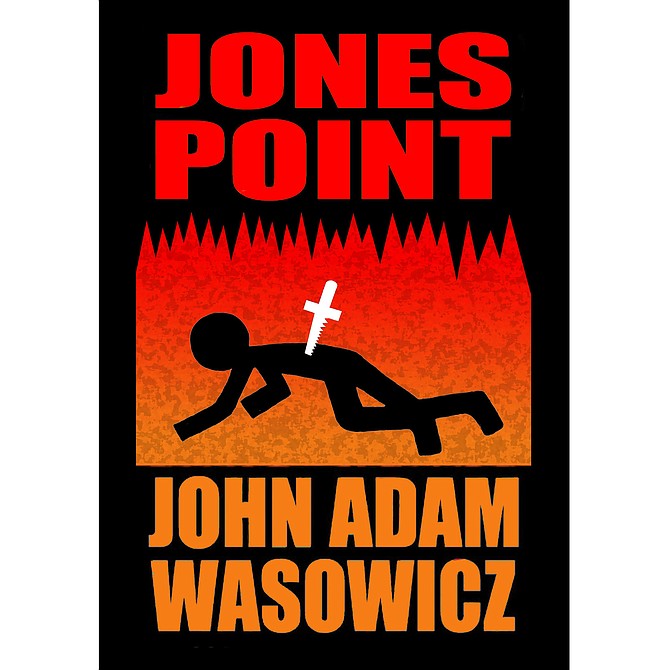 Scrawl Books at Reston Town Center will welcome Alexandria author John Adam Wasowicz on Saturday, Feb. 1, from 11 a.m.-3 p.m. Wasowicz will greet customers and sign copies of his newest legal thriller, "Jones Point" (2019), set in the D.C./Northern Virginia area.
"We love supporting local writers, and having them come to the store to meet their readers," said Rachel Wood, owner, Scrawl Books. "It's a unique opportunity to meet the author behind a favorite book, and we're pleased to be the go-to place in Reston for connecting writers to their fans."
The 236-page novel, the second in Wasowicz's Mo Katz mystery series, reintroduces readers to Katz, the main character the author featured in "Daingerfield Island" (2017). The novel also introduces a new character, Sheri Stone, an Alexandria police officer who tackles a terrorist threat on the Woodrow Wilson Bridge. In describing the book's character development, Wasowicz said, "The Mo Katz mystery series is developing…characters with diverse backgrounds who work as a cohesive unit to stave off terrorist threats and bring bad guys to justice."
Wasowicz's knowledge and insight as an attorney and service as an intelligence officer in the U.S. Naval Reserve are seen in the thriller. His familiarity with the District and surrounding Virginia communities results in a setting familiar to local readers. Reviews posted on Amazon.com described "Jones Point" as "a real page-turner," according to Dayna Wilkinson, Chapter Head Washington DC Harvardwood and "masterfully crafted, keeping even the protagonists guessing," according to Thomas Lyons, owner and operator of New England Mobile Book Fair, Newton, Mass.