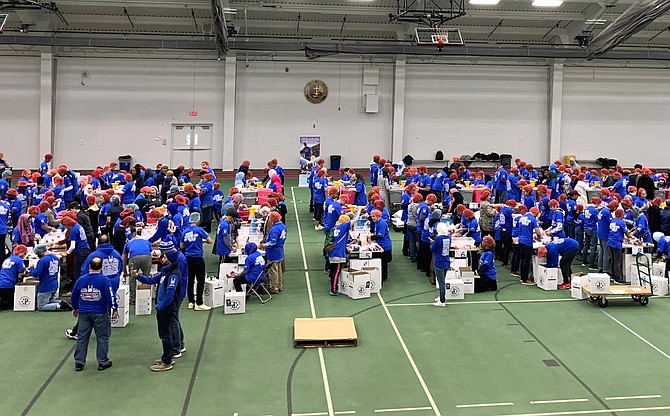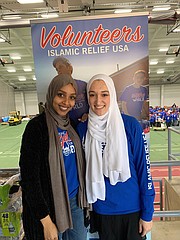 More than 50 years have passed since Martin Luther King Jr. was felled by an assassin's bullet in the summer of 1968. But the legacy of the slain Civil Rights leader lives on in service projects around the nation, including the Islamic Relief USA meal-packing event Jan. 19 at Episcopal High School.
"Today is all about celebrating the legacy of Martin Luther King Jr.," said Yasim Faisal, Mid-Atlantic volunteer coordinator for Islamic Relief USA. "We have never before done a project on this scale or had this many volunteers for one project. Both are milestones for us."
Three hundred volunteers spent the day packing 100,000 meals that will be distributed domestically to various food banks and shelters. The meals consist of red lentil jambalaya that is popular among the local communities served by IRUSA.
"Islamic Relief USA has long participated in service projects on Martin Luther King Day, as it's vital to take time out and serve," said Syed Hassan, communications specialist for Islamic Relief USA. "Our partnership with Episcopal High School will help supplement the efforts of IRUSA volunteers and help provide nourishing food to many people around the country."
Based in Alexandria, Islamic Relief USA is a nonprofit humanitarian and advocacy organization. According to its website, its mission is to provide relief and development in a dignified manner regardless of gender, race, or religion, and to empower individuals in their communities and give them a voice in the world.
"Legacy – it's one of my favorite words," Faisal added. "Legacy is something that all of us should be thinking about on a daily basis – what we want to leave behind as our contribution to this world."
www.irusa.org