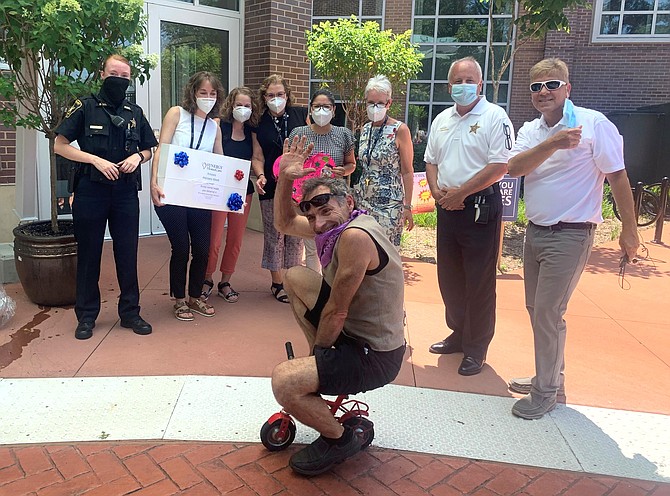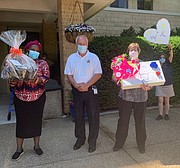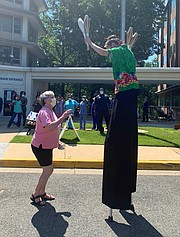 The gauntlet was thrown. ElderTree Care Management Services challenged care providers to get creative and show appreciation for health care aides at local assisted living facilities. On June 30, Synergy Home Care of Northern Virginia did just that, bringing entertainment and smiles to residents and workers at four Alexandria facilities as part of the #CAREavanChallenge.
"We wanted to do something fun," said Synergy Home Care CEO Mitch Oplaski. "At the same time, we wanted to let these tireless workers know how much they are appreciated for their commitment during this challenging COVID-19 situation."
Opalski enlisted the services of flame throwing jugglers and other entertainment as part of a Synergy Home Care caravan that visited six different facilities in Northern Virginia. Gift baskets and signs scrawled with words of thanks and appreciation were presented to staff and residents.
"Now more than ever, the most valuable people in our lives require special attention and compassionate care," Opalski said. "The dedicated staff at these facilities have been true heroes during the COVID-19 pandemic. The #CAREavanChallenge gave us an opportunity to show them just how much they are appreciated."