This year, the Rotary Club of Fairfax is honoring two Teachers of the Year from City of Fairfax schools. Principals submitted several nominations and, after reviewing them all, the club chose Fairfax High social studies teacher and department chair, Anna Weaver, and Providence Elementary advanced-academics resource teacher, Alan Borhauer.
Each will receive a cash prize and will be feted at an awards ceremony when the club can meet again in person. Below are some of their accomplishments: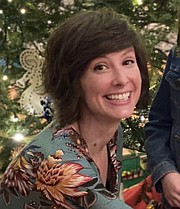 Anna Weaver
The club was impressed by what students, teachers and colleagues said about her. "Mrs. Weaver always tells us that we come to school to learn and to do the best we can do," said one student. Another said she develops assignments and notes in a way that lets students think creatively about what they're learning.
"She inspires all her students to reach new levels and achieve the grades they work for," said a student. Other students described how Weaver helps them learn from their mistakes and understands the stress they're under.

A social studies teacher said, "Anna is a phenomenal teacher who's gone to great lengths to challenge her students within the subject, in many ways. She has her students look at history through many, different lenses and emphasizes life skills and being culturally aware historians."

As the department chair, said a colleague, Weaver advocates for all teachers in the building. She helps classroom teachers improve their instruction and works with members from all collaborative-learning teams to promote effective teaching and high student achievement. She also challenges every social studies teacher to "go deeper."
A supervisor said, "Anna's love for learning transcends every relationship she establishes at Fairfax High. She creates an environment in which students believe they can achieve greatness in academics. And she can identify and balance the needs of diverse learners with high levels of success."
Weaver also co-sponsored this year's freshman class and helped students build their float and prepare for their first homecoming parade, fostering school spirit and pride in Fairfax High's newest students.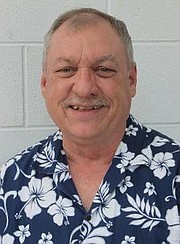 Alan Borhauer
Borhauer is interested in helping his students, school and community. Providence Principal Dan Phillips describes him as, often, the first person to arrive at school and the last to leave. As the advanced academics resource teacher, he teaches and encourages students to use critical- and creative-thinking strategies.
Accordingly, he's able to discern students needing differentiated instruction. Phillips said Borhauer "truly knows the Providence students and, with his keen observations, can identify students with significant, academic and thinking talents. Doing so presents an opportunity for students new to this country, or those living in poverty, to qualify for the Providence Young Scholars program. Phillips said Borhauer views each student as a capable, important learner.
He also works closely with students identified as gifted learners who might need an additional challenge to supplement rigorous classroom work. For them, he develops creative programs ranging from science experiments to strategic games.
Borhauer was also a guiding force in the transition to offer students who'd otherwise attend an Advanced Academic Center school to receive the same services at Providence. He also helps develop and run the annual, STEAM night and is lead instructor and planner of Providence's summer-school program.
He, too, collaborates with school staff and has provided professional-development activities and taught classes for staff and others in FCPS. And he works with the administration on the School Improvement Plan.
Phillips noted that one of Borhauer's most important accomplishments was planning and developing the school courtyard. He took a large, unused, outdoor area in the center of the building and turned it into an outdoor classroom, pavilion and garden for the Providence students, staff and families.
The Rotary Club of Fairfax currently meets online, Mondays, at 12:15 p.m. For more information, see http://www.fairfaxrotary.org/.