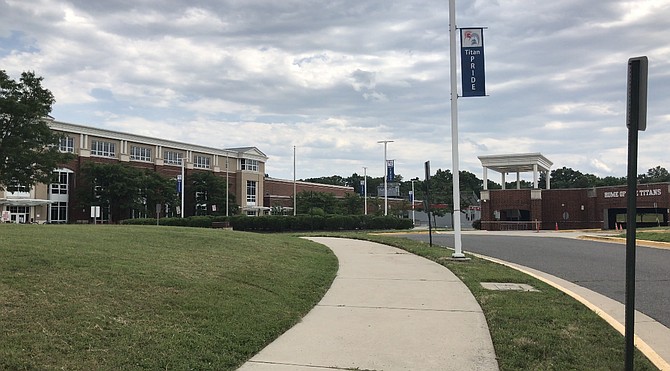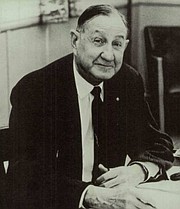 Five out of nine School Board members say they are willing to ditch the name T.C. Williams, divorcing the name of a segregationist former superintendent from Alexandria's only high school. In a series of interviews with the Alexandria Gazette Packet and public statements made by board members, a majority of the board members are on the record saying they will vote in favor of changing the name. It's a change that's been decades in the making as advocates for dumping T.C. Williams have been unsuccessful for years.
"What really bugs me about this issue is that so many people knew about it," said T.C. Williams rising senior Leonora Rodriguez, who helped collect signatures for a petition to change the name. "Teachers were going on about how they knew who T.C. Williams was. What was the response?"
The issue about the name of the high school was originally raised by the Hopkins House in 1998 and then again in 2004 by the Alexandria NAACP. In both instances, the School Board did not take action. More recently, a petition with at least 100 signatures in June reignited the issue. It follows many other petitions to change the name, including a school-wide petition from the T.C. Williams Black Student Union, which had hundreds of signatures, and one started by a fifth-grader at Samuel Tucker Elementary.
"This name is morally wrong," said School Board member Chris Suarez during the July 10 meeting.
Community engagement and public hearings will be introduced Aug. 27. After the board votes to officially change the name in spring 2021, new names will be presented. Since the petition was publicized, several new names have already been suggested, including Harriet Tubman, César Chávez, Blois Hundley, a Black female school cafeteria worker who was fired by Superintendent Williams after asking that Alexandria schools be integrated, and Judge Nolan B. Dawkins, who was the city's first Black Circuit Court judge and was one of the first Black students to integrate George Washington High School during the civil rights era.
"Nolan B. Dawkins is someone who has done tremendous change," said Tichara Robertson, a T.C. Williams Class of 2020 graduate. "He has done so much for this community. At the end of the day, we just want someone to represent our school and represent Alexandria."
The petitioners, mainly adults, proposed Tubman-Chávez High School as a placeholder. Students campaigning for the name change prefer naming the school after Dawkins.
THE NAME of the school commemorates Thomas Chambliss Williams, superintendent from the 1930s to 1963. Williams was a segregationist, refusing to integrate Alexandria schools until the courts ordered him to do so in 1962. He promoted massive resistance.
Now, more than 70 percent of T.C. Williams students identify as non-white, meaning that they would not be able to attend the high school had Superintendent Williams succeeded at segregation. Many who argue for the name change feel it's ironic to honor a segregationist's name despite the school division valuing diversity and equity.
"Where this name comes from is counter to our values as a school division today," said board member Michelle Rief, who supports the name change. "I would like to find a name that reflects the values that we have today and I support a community engagement process to find nominations for a new name."
This decision to change the name in Alexandria would follow several other school districts in Northern Virginia that have made decisions to strike Confederate leaders' names from its school buildings. Prince William County is changing the names of Stonewall Jackson High School. Fairfax County is changing the name of Robert E. Lee High School. The day before the Alexandria School Board vote, Shenandoah County voted to remove Stonewall Jackson and Turner Ashby from their school buildings.
"We're way behind the eight ball," said Marc Solomon, who ran for School Board in 2018 and is currently one of the leaders behind the effort to rename T.C. "We'll probably be the last school district to change our names."
CHANGING THE NAME of the high school is estimated to cost between $300,000 and $1 million. The biggest expense would be changing sports uniforms. The board members who are on the record for saying they will vote in favor to change the name are: Ramee Gentry, Jacinta Greene, Michelle Rief, Christopher Suarez and Heather Thornton. Despite this recent stride, many Alexandrians feel that the School Board should have committed to removing the name instead of starting a months-long community engagement process.
"It's critical that we go through with the process articulated in the regulations," said Suarez. "I understand that the board historically has not taken action on this issue and there's been a substantial erosion of trust over the years. But it's important that the community trust its elected officials to follow the process faithfully."
Leaders at the Hopkins House wrote a letter to School Board Chair Cindy Anderson about their disappointment with the motion. The letter, written by Hopkins House CEO Glenn Hopkins, said the vote was "unacceptable and, quite frankly, a shameful response to an issue of such importance and timeliness."