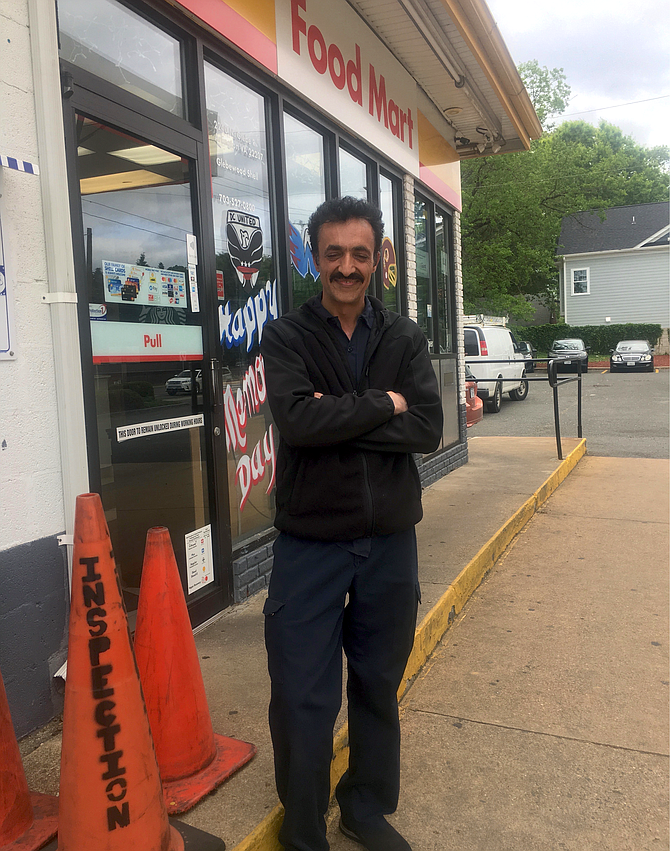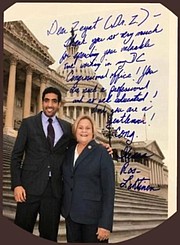 Ramadan, the month-long fast that takes place in the ninth month of the Islamic calendar year, is, after all, a time of sacrifice. For many who were under stay-at-home orders in Virginia, that spirit of sacrifice took on an added dimension. Three local Muslims shared their experience of Ramadan during the pandemic.
Manzoor Rehman, Director, Public Affairs for the local Ahmadiyya Community in Chantilly:
"It was quite different; normally, we go to the mosque before sunset and then after Iftar, too. We are normally very energetic and enjoy meeting up with friends and family for the breaking of the fast and praying. This time we did everything ourselves. All the prayers and reading of the Koran was done at home. We couldn't meet up with other friends and family; we couldn't bring things to others in need. Our food pantry at the Mubarak Mosque kept working, though. We have been running that since the beginning of COVID-19, and assisting people through Humanity First, an organization which is like the Red Cross.

"As far as the basics of Ramadan it's no different – we rise very early, we recite, we fast, we pray … there's no difference in that sense. But normally we break the fast together, that makes it special. So the spirit of Ramadan was missing in terms of the joy of community, fasting together, and then eating together.
"Ramadan is divided into three ten day sections called ashras. The final ten day ashra is very important: it includes the 'night of destiny' when God showed Muhammad heaven — and when prayers have even more significance. All this remains the same, whether there is a pandemic or not, but the festivities of the Eid, when we end Ramadan, were really missing something. … We could not embrace each other and enjoy the strong feelings of brother and sisterhood that make Ramadan a joyous time,"
Zeyed Al-Shammwari, from Saudi Arabia, came on a King Abdullah scholarship to study in the United States 13 years ago. He posted an ebullient post on the Eid, telling his neighbors in Cherrydale, "Thank #USA and Americans — you made me a better man. You taught me and I've learned a lot of good things and habits from you. I've seen you, the American people welcoming multicultural people, being supportive, showing kindness, being educated, with big hearts, open mindedness, decency, good manners."

In a conversation after the Eid, he said his father had sent him to the U.S. to learn about Americans and to report back to him what he had learned, to "be my al-Jazeera and tell me all about them."
''Now I'm focussing on reducing hate and stereotypes. People want to hear the truth, from someone who has been in both worlds, and I want to share the great gift Americans have given me: to be able to translate this and to break down prejudice."
How was Ramadan this year? "It was such a different year, not just for Ramadan, which should be with family and friends, but in every way it has been different. Ramadan this year was about being grateful that we are safe and finding happiness in new ways. I didn't feel like an exile from my family: my community in Arlington is now my family."
Rizwan, co-manager of the Shell Station at Glebe Road and Lee Highway: "Ramadan during the pandemic is not that different for me. I still get up very early and pray and eat before sunrise, then come to work early. Business has been slower because of the pandemic, and that's hard economically because we just started this business. I am by myself because my partner, Bilal, went to Pakistan to see family and can't travel back to the U.S. yet, so I am working long days, until 8, then I drive home, break the fast with my family, say my prayers, and go to bed! The only difference is that there is no traffic going home and that is wonderful."