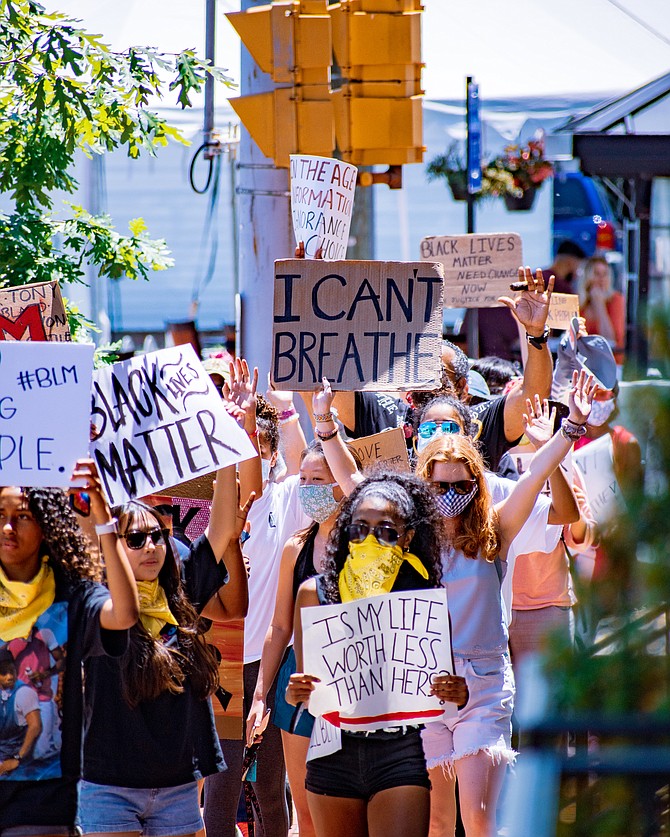 Leaders of Change Coalition held a Black Lives Matter March in front of the Herndon Municipal Center Sunday, June 7. Organized by youth from South Lakes and Oakton high schools, according to Wynter Beasley of Herndon and rising senior at South Lakes, the purpose of the March was to bring awareness and let people in the community have the opportunity to protest for the Black Lives Matter movement. The Herndon location provided easy access and walkability.
"George Floyd's death was not an isolated incident," said Beasley. "It is time to take action on systemic racism that oppresses the black community impacting their daily life," she said. Co-organizer Diana Ho of Reston and student at South Lakes High School estimated approximately 175 people turned out for the peaceful protest.
Rei Linam, a rising senior at South Lakes High School in Reston, said, "The reason I went was to see what people my age could do. I remember how the speakers said that peaceful protesting would bring change, and voices needed to be heard. The words were insightful. My generation can create something and do something that will benefit Black Lives Matter."