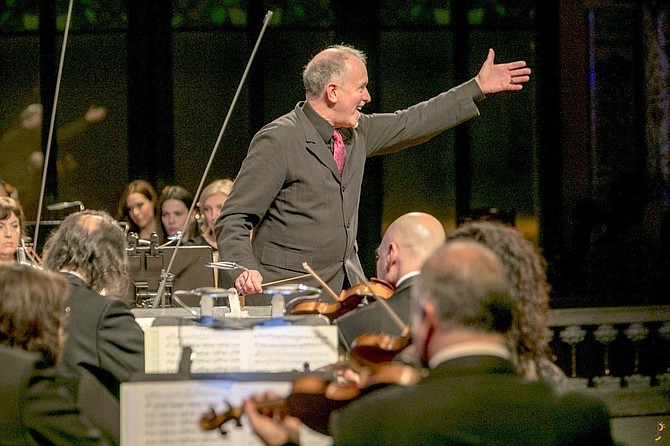 The Alexandria Film Festival, in partnership with the Alexandria Symphony Orchestra, has announced the six filmmakers that have been selected to participate in its joint project, HomeGrown: American Stories in Music and Film.
The films will accompany music by American composers performed "live to picture" by the orchestra as part of ASO's 2020-2021 season on Nov. 7 and 8. The works will also be screened as part of the Alexandria Film Festival Nov. 12-15.
Director Michael Fallavollita's award-winning Tale of the Kite will be set to Jennifer Higdon's Blue Cathedral, composed in memory of her brother and commissioned for the Curtis Institute of Music in 1999.
The music of William Grant Still, the first African American to conduct and have his works performed with a major orchestra, will accompany the work of film artists Jane Pittman and Annette Brieger.
One of filmmaker's Alexi Scheiber's works will be set to Clouds by Charles Tomlinson Griffes, great uncle to ASO Maestro James Ross.
The 1940 Aaron Copland rendition of John Henry will be accompanied by a Shannon Washington documentary.
Charles Ives's Housatonic at Stockbridge will be paired with found video footage compiled by artist Tim McLoraine.
Filmmaker Andrea Kalin will set her images of Alexandria to an orchestral suite by Aaron Copeland.
"Much of this music comes from the middle decades of the 20th century when American composers began to successfully depict our country's unique flavor in sound," said ASO Music Director James Ross, who envisioned the project. "These pieces can be seen (or heard) as a kind of big metaphor for the tenderness and danger that our country and world presently faces."
More like this story