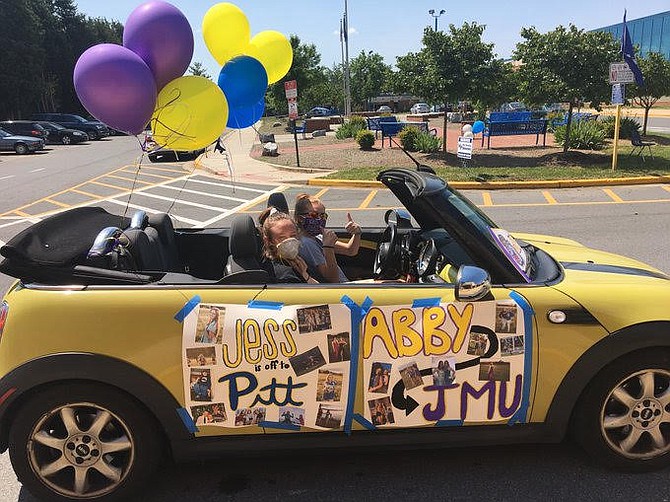 Graduating from high school is a big point in the lives of teenagers, but due to the pandemic, a little creativity came out to make the graduations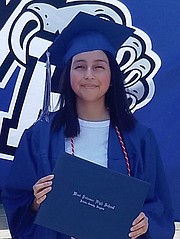 memorable.
At Mount Vernon High School, there was a photo session at the school which brought out a few caps and gowns, but they also produced a video of the grads and their plans for next year, all to the song "A Million Dreams," by Pink.
At West Potomac, a drive-thru was held on June 4, and students arrived at the parade loop in their cars decorated with streamers, balloons, and words of congratulations scrawled in window markers for the event. They were greeted by 2020 balloons, and the school sign wishing them well. JROTC was collecting uniforms. Five masked ladies were collecting seniors' laptops and chargers.
Also in early June, Hayfield Secondary School seniors gathered in the former Toys R Us parking lot in Kingstowne before parading around the neighborhood, honking horns and waving out the sunroof.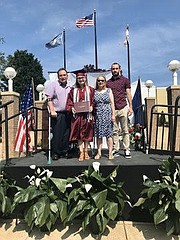 "I want you to know that all of our high school principals are committed to recognizing and celebrating your accomplishments at the end of the year as you prepare for the next exciting chapter of your lives," said Dr. Scott Brabrand, Superintendent. "If necessary, we are committed to finding creative ways to celebrate your graduation, including possibly virtual graduation ceremonies."
"While it was not what anyone ever imagined, students and staff still had a celebratory moment that recognized them," added Lucy Caldwell, Fairfax County Public Schools spokesperson.
On June 12, some of the school outdoor facilities reopened, with recommendations for social distancing. Athletic fields opened for organized and permitted use, based on Virginia and Centers for Disease Control (CDC) guidelines pertaining to use of athletic fields; basketball courts where maintaining 10 feet of physical distance; and playgrounds carried the recommendation that visitors use at their own risk and must adhere to social distancing guidelines.
All openings are based on CDC guidelines, state mandates, and guidance from local health officials, FCPS said.
Distance Learning Continues
A distance learning plan was implemented in March. Now that the summer has arrived, the program is into phase 3, which runs from June 22 to July 31. The virtual plans under this program include:
* Preschool Autism Classroom (July 2-30)
* Extended School Year (June 29-July 24) for students with disabilities identified for these services in their individualized education program (IEP)
* High School Credit Recovery (July 6-24) for students who failed a course or may need extra academic support
* Summer Online Campus (June 22-July 22) for new high school credit courses
* ESOL Online Language and Literacy Connections for English Learners in grades 7-12
* Continuity of learning resources provided in grades K-12 (June 29-July 31)
* Self-directed print and digital materials
* Teacher virtual office hours